Saffron Business Forum News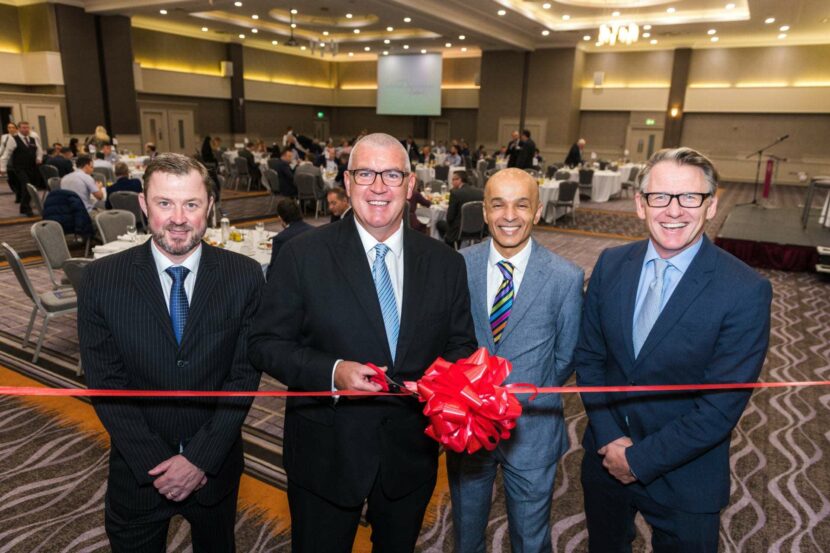 Saffron Networking Business Breakfast September 2019
3rd October 2019
On Friday 20th September, over 120 attendees joined the Saffron Business Forum for their Business Networking Breakfast at the Crowne Plaza Belfast.
Paul McErlean, Managing Director, MCE opened the event by welcoming guests and updating them on the Business Forum's news. Club Aontroma Chairperson, Niall Murphy then spoke to relaunch of the membership scheme.
Following a presentation from event sponsor Crowne Plaza Belfast, Saffron Business Forum members took the stage to present their businesses in the 3x3 presentations including: Tony Magee, Donnelly Group; Emma Meehan, Down Royal Racecourse and Marco McKay, League of Advertising.
Gareth Murphy, Managing Director, We Are Vertigo was the keynote speaker at the event. Gareth presented a heartfelt, inspiring speech on his life and career. Following his key note speech, Gareth was presented with an Antrim GAA jersey which has been personalised with his name in the back, courtesy of O'Neill's International Sportswear.
The MCE Events Team was responsible for booking the guest speaker, sending out invitations, managing the guest list and promoting the event across Saffron Business Forum and Antrim GAA's social media channels.
The event was managed by the events team at MCE. To find out more about what MCE Events could do for your business or brand, contact Anna Connor on anna@mcepublicrelations.com or 028 9026 7099.
---
Share This Story