Saffron Business Forum News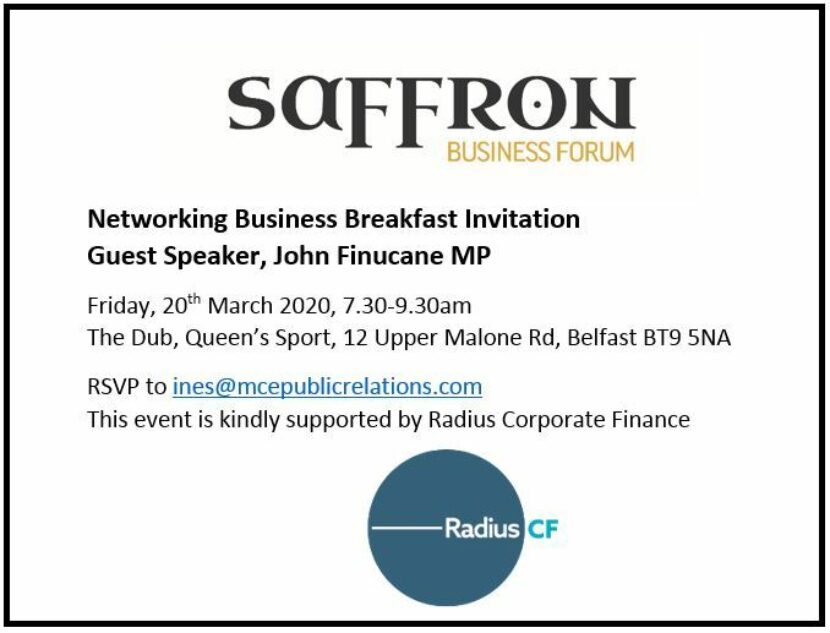 Saffron Business Forum Networking Breakfast March 2020
4th March 2020
Our next Saffron Business Forum Networking Business Breakfast is taking place on Friday 20th March, 7.30am -9.30am at The Dub, Queen's Sport, kindly sponsored by Radius Corporate Finance. Our guest speaker will be John Finucane MP.
The places are limited and will be allocated two per company, on a first come first serve basis. To confirm your attendance please email ines@mcepublicrelations.com
We look forward to seeing you there!
---
Share This Story