Saffron Business Forum News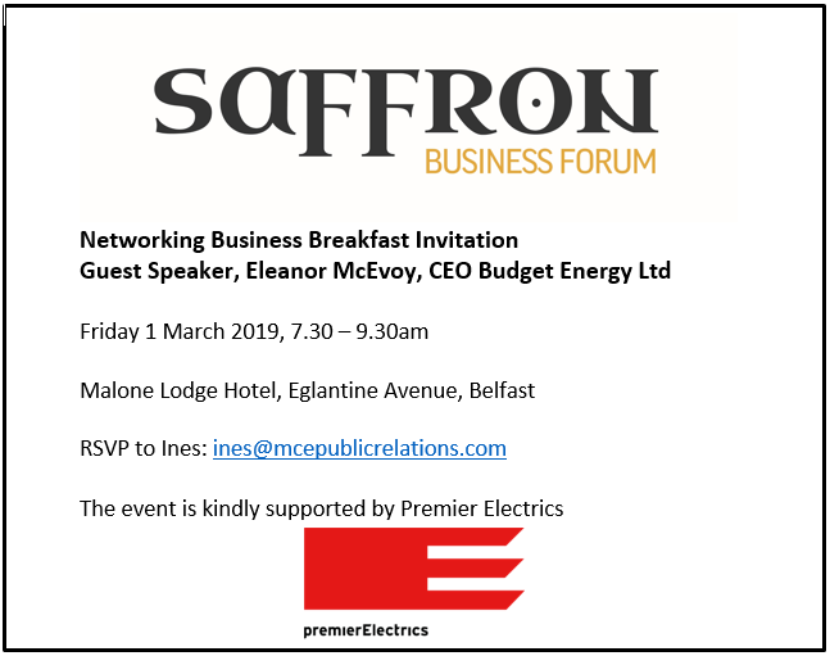 Saffron Business Forum Networking Breakfast March 2019
21st January 2019
The next Saffron Business Forum Networking Business Breakfast will take place on Friday 1st March 2019, 7.30am-9.30am at the Malone Lodge Hotel, Belfast. We are delighted to announce that our guest speaker at the event will be Eleanor McEvoy, CEO of Budget Energy Ltd
We would love to welcome you to the event, and in the spirit of growing the forum, please feel free to extend the invitation to a friend. To confirm your attendance please email Ines at ines@mcepublicrelations.com.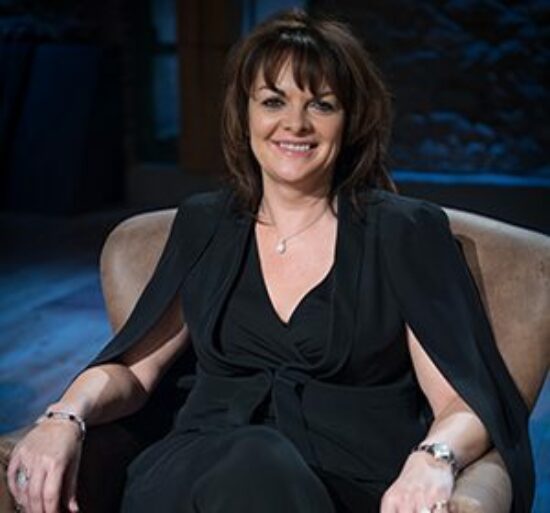 Eleanor McEvoy is the CEO of Budget Energy Ltd, a leading supplier of electricity in the Northern Ireland market. Since 1991, Eleanor has successfully built and sold two companies: Pembroke Distributors Ltd, a vending company which was sold in 2001, and Phonecard Warehouse Ltd, which achieved a £50m turnover before being sold in 2006.
Budget Energy – 'the same electricity only cheaper' – broke ground in 2011 by becoming the first independent low cost supplier to enter the Northern Ireland electricity market. Since then, Budget has consistently led the way in driving down the cost of electricity for local consumers and currently boasts a customer base of over 65,000 domestic and commercial users. Earlier this year, Budget Energy was declared Northern Ireland's best value electricity supplier for the third year in a row by Which? Magazine and the company is poised to enter the Irish market in 2016/17.
Eleanor, who is originally from Limerick, won the UTV Business Personality of the Year in 2013 and in the same year reached the finals of the Ernst & Young Entrepreneurs of the Year for the second time. She sits on the EY Alumni Board and is a Visiting Professor of Entrepreneurship for the University of Ulster. Recently, she made her debut appearance as a new dragoness on RTE's Dragons Den, making substantial investments in Ecograte, Holos Skincare and Sproose.
---
Share This Story