Latest News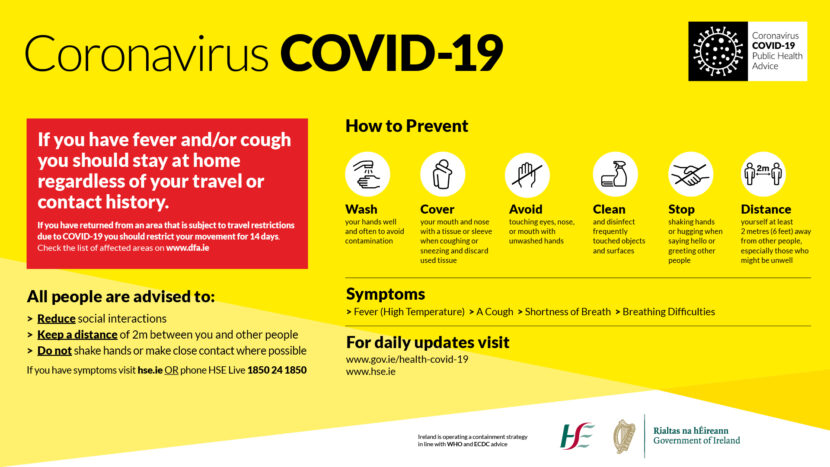 Update: Covid-19 - Tom Ryan
16th March 2020
A chairde,
As you will no doubt be aware, the Irish Government moved on Sunday evening to confirm the closure of all pubs and bars in response to threat of Covid-19.
Accordingly, we remind all of our units with licensed premises that their club bars too fall under this directive and must remain closed until March 29, before which further instructions will follow from the relevant department.
As per last Friday's correspondence, Club gyms are also to remain closed.
Furthermore, playgrounds on GAA club premises should now also close. If it is not possible to lock gates please put up notices advising that the playground is not to be used.
Please see attached the latest information from the Health Authorities.
All of this guidance is for direct application in Ireland and Britain but units elsewhere might wish to refer to it as best practice.
County officers in Ireland and Britain are also advised to adapt these measures for county grounds and training facilities where applicable.
I would like to thank our clubs, counties and members for their co-operation to date in playing their part in helping us - and by extension the country as a whole – to adhere to the measures issued last week as part of efforts to slow the spread of the virus.
I would also like to acknowledge the special efforts many of our club units have undertaken to assist the wider community. Clubs are encouraged to assist their local health services and to continue reaching out to vulnerable people in our communities at this challenging time.
Is Mise,
| | |
| --- | --- |
| Tomás Ó Riain | Tom Ryan |
| Ard Stiúrthóir | Director General |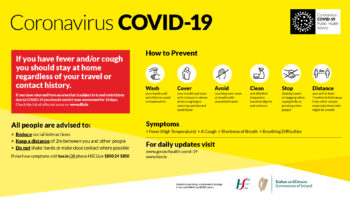 ---
Share This Story