Latest News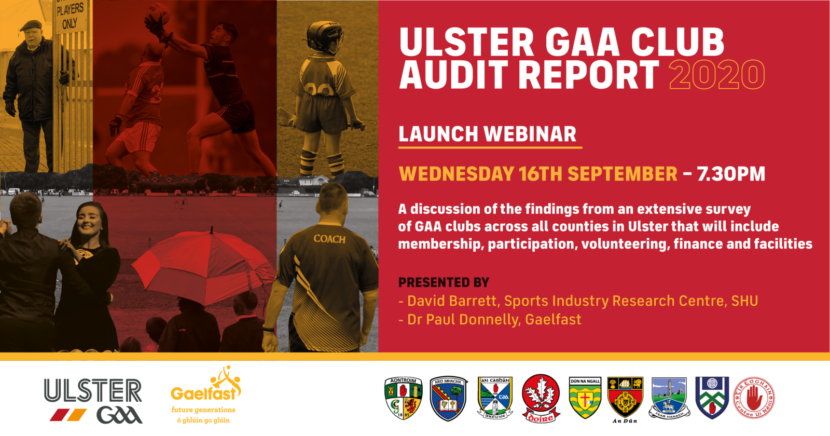 Ulster GAA will host a webinar to launch the Ulster GAA Club Audit Report 2020
15th September 2020
Ulster GAA will host a webinar to launch the Ulster GAA Club Audit Report 2020 this Wednesday, 16 September at 7.30pm.
Presented by David Barrett, Sports Industry Research Centre, Sheffield Hallam University and Dr Paul Donnelly, Gaelfast, the webinar will discuss the findings from an extensive survey of GAA clubs across all counties in Ulster that will include membership, participation, volunteering, finance and facilities.
A representative from each club is invited to join the discussion.
The event will take place via Microsoft Teams. You can access the session at this link - http://bit.ly/UGAAClubAudit2020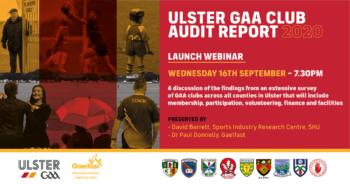 ---
Share This Story