Latest News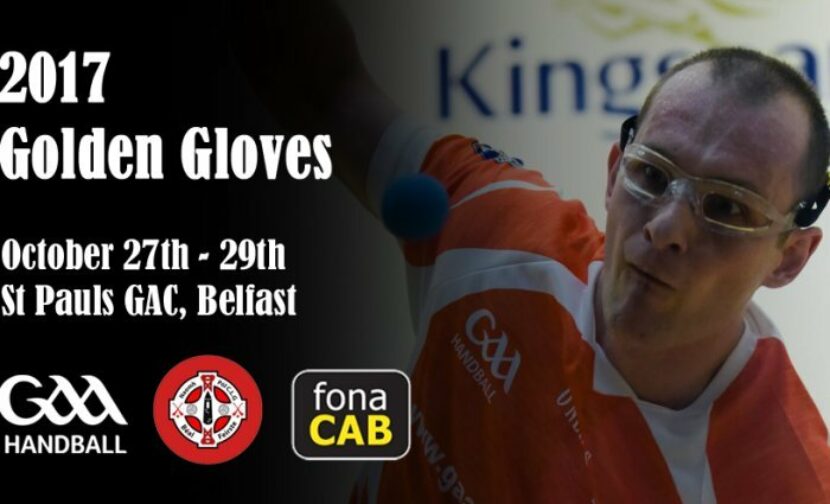 The stage is set for the 30th renewal of the Fonacab St Paul's Golden Gloves
4th October 2017
The stage is set for the 30th renewal of the Fonacab St Paul's Golden Gloves, which serves off at the Shaw's Road venue on Friday October 27.
The iconic handball tournament has attracted some of the biggest names in the sport over the last three decades and it is fitting that the year of the 30th anniversary will see two of the most stellar Open Singles fields yet.
"In the Men's Open we've got some of the top players in the country confirmed - Charly Shanks, Robbie McCarthy, Martin Mulkerrins, no 4-ranked Owen McKenna and Diarmaid Nash," stated tournament director Seamus Ó Tuama.
"And the Ladies Open is also extremely strong, with the top three female players in the world, Catriona Casey, Martina McMahon and our own Aisling Reilly, all on board."
An intriguing sub-plot to that grade is the return to action of world champion Reilly; the local favourite missed out on the 2016 season due to shoulder surgery.
Shanks, who won his maiden All-Ireland Senior Singles title last March, is particularly excited about returning to action. 
"It's shaping up to be a fantastic tournament, especially with the Irish Nationals being four weeks later, it means players of all grades will be keen to attend as part of their prep for that. "The Gloves has always been the traditional curtain-raiser to the season and I'm thrilled to see it back in a big way this year," said the Lurgan man.
---
Share This Story