Latest News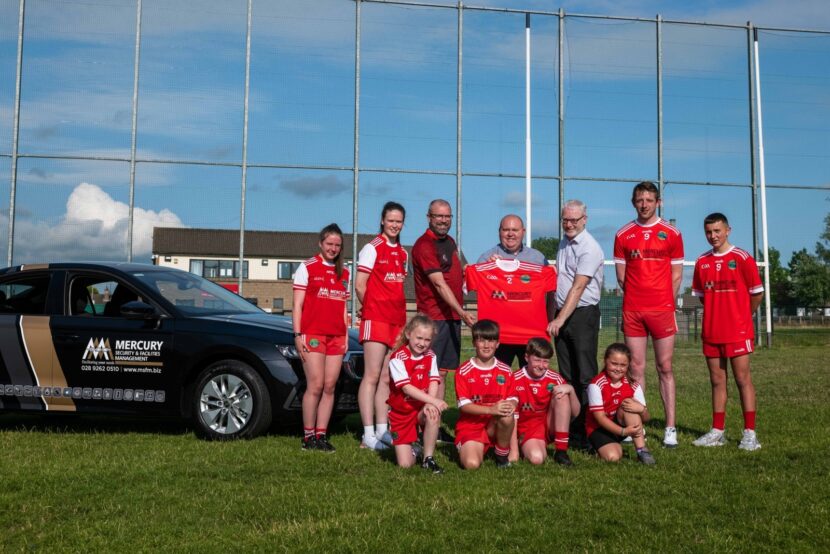 The Ball is Firmly in the Net for Naomh Séamas Clg
27th August 2021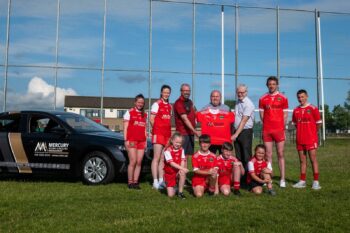 Naomh Séamas Clg club (St James, Aldergrove GAC) are delighted to announce that they have signed a new 5-year sponsorship deal with Northern Ireland's largest independent security provider and facilities management company, Mercury Security and Facilities Management.

The club has recently installed a state-of-the-art CCTV system to help monitor the grounds and clubrooms andfurther protect the community. In recognition of the troubling times faced with the pandemic, boosting community spirit and welcoming involvement is an aspect that Naomh Séamas Clg wish to foster.

They are now the largest sporting and community organisation in Crumlin, having grown from 8 teams to 17 teams in the space of 8 years. The club works tirelessly in the community to provide Gaelic games and culture for boys, girls, men and women of all ages and backgrounds. It liaises with many different organisationsand all the local schools to help improve the town of Crumlin.
The club has been able to nurture a true sense of community togetherness throughout the pandemic. With the membership exceeding 500 members, there is a real sense of team commitment and support- a testament to their success. The sponsorship is part of MSFM's dedication to helping their local community and investing time and money into causes that will make a tremendous difference for all ages, bettering their mental and physical health.
MSFM has supported the club for the past ten years, with past sponsorship for the 'Loop of the Lough' Charity event associated with the NI Children's Hospice. The marriage of these two organisations is centred upon a strong ethos, placing the needs of their people first and ensuring quality protection.
Mercury has its head offices in Lisburn with offices in Dublin, Limerick, and London. It has established a strong reputation as a leading security and FM providerin Ireland and the UK with an impressive portfolio of clients.
---
Share This Story