Latest News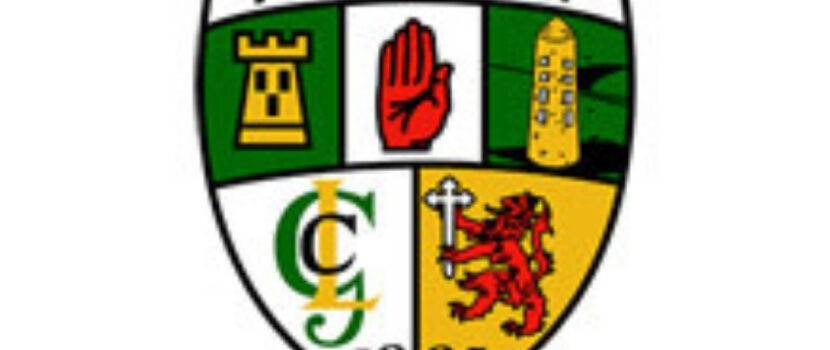 Supply of Food to the Antrim Senior Hurling and Football Teams for 2020 Tender
20th December 2019
A Fee Tender Document for the
Supply of Food to the Antrim Senior Hurling and Football Teams for 2020.
December 2019
Antrim County Board have direct managerial responsibility for the management of all county senior Football and Hurling teams. The County Board executive wish to rationalise the supply of food for these two senior teams and seeks to appoint a contractor to manage either one or two suppliers for this work
The Contract will be awarded on a one-year basis in the first instance and will run for 12 calendar months i.e. 27th Jan 2020 - 31st Jan 2021
Client
Antrim GAA County Board
Room 229
St Marys University
191 Falls Road
Belfast BT12 6FE
Client Contact
Antrim GAA
C/O Mr F Quinn
County Secretary
Tel: 02890 300172 Mob 07801 753612
Email : secretary.antrim@gaa.ie
Site Locations: -
Hurling Team
University of Ulster at Jordanstown (Primary Location)
Other Sites within Antrim as required
Football Team
University of Ulster at Jordanstown (Primary Location)
Other Sites within Antrim as required
Training sessions are normally carried out 2/ 3 times per week with food served after each session.
Please note that training sessions for both teams can occur on the same night.
The quoted price should include the cost of delivery and supply at all these sites.
Scope of Supply
For the purposes of preparing the attached please quote for the supply of the following food at each session.
Food required will be as follows:
Post-training & Post match Meals
Please provide, a carbohydrate, salad/s, vegetables and hot main meal in trays separately. Please serve any accompanying sauces separately.
Post-training/Post-Match Meal

Salads

Hot meal

· Assorted salads – e.g. Lettuce, tomato, sweet corn, peppers, cucumber

Low fat salad dressings (on the side)

1 x dish Meat or chicken or pork
1 x Carbohydrate dish
1 x tray of steamed mixed vegetables

Drinks

Desserts

Water
Fruit juice (100% fruit, Post-match only).

Fresh fruit
Yoghurt (low fat Greek yoghurt)
Low fat custard
Apple crumble

Fish Pie
Breast of Chicken in various low fat sauces
Chicken or Lean Beef Lasagne
Beef Cannelloni in tomato sauce
Shepherd's Pie
Chicken or Beef Stir-Fry
Chicken, Beef or Lamb Curry

. No cakes, no biscuits
The provision of hot food should follow this outline:
Accompaniments: Low fat sauces/salsas/gravies to complement the main meal choices. Add any additional condiments to complement or spice up main meal choices.
Carbohydrates: Choose from potato or sweet potato (baked, jacket, mashed, wedges NOT deep fried) / pasta / noodles / rice/ couscous / quinoa / corn on the cob to complement main meal choices.
Vegetables: Hot vegetable choices to complement the main meal choice in addition to salad bar.
Examples of hot dishes could include:
· Grilled/steamed/poached/baked fish –any variety to include local varieties
· Chicken or Beef Fajitas
o Vindaloo
· Beef or Lamb or Chicken Casseroles
Cajun Chicken
Lamb Shanks
Beef in black bean sauce
Homemade Beef burgers
Meat Balls in Bolognese sauce
Mince Bolognese
Chicken or Fish Paella
Irish stew
Lean Roast Meats – Beef, Lamb, Pork –
Chilli con Carne

served from carving station
Each session will require approximately 35 meals being served.
It should be noted that 2 sessions may take place at the same time at different venues.
Quotations Required:
Supplied quotes should be for:
(1) Hurling Team
(2) Football Team or
(3) Both Teams
All tenders should be accompanied by copies of your Insurances and Hygiene certificates.
Closing date for the return of Tender –
2.00pm Friday 17th Jan 2020
Return to
"Food Tender"
Antrim GAA County Board
Room 229
St Marys University
191 Falls Road
Belfast BT12 6FE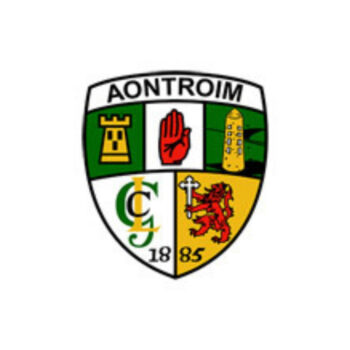 ---
Share This Story