Latest News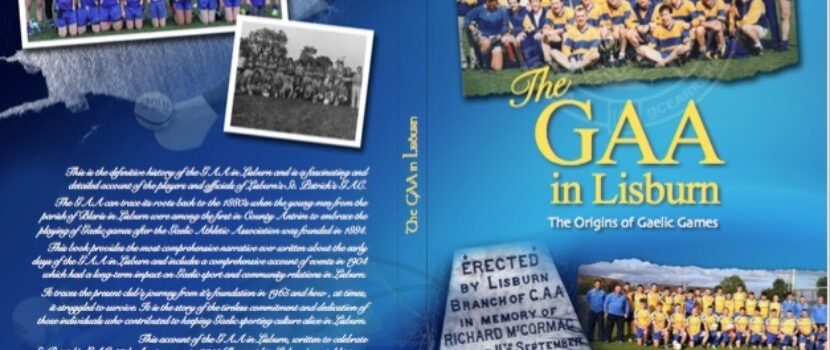 St Patrick's GAC, Lisburn, Launch New Book on Friday 3 June 2016 at Lisburn Linen Centre
21st May 2016
St Patrick's GAC, Lisburn, Launch New Book on Friday 3 June 2016 at Lisburn Linen Centre 
Lisburn's St Patrick's Gaelic Athletic Club celebrates its 50th anniversary with a book which provides the definitive history of the club.   
The illustrated book describes how the present club, founded in 1965, can trace its roots back to the 1880s when the young men from the parish of Blaris in Lisburn were among the first in County Antrim to embrace the playing of Gaelic games after the Gaelic Athletic Association was founded in 1884. 
It provides the most comprehensive narrative ever written about the early days of the GAA in Lisburn and includes a comprehensive account of events in 1904 which had a long-term impact on Gaelic sport and community relations in Lisburn. 
Extensively researched from a wide variety of sources the club is indebted to Dr. Donal McAnallan for his dedication in recording this early history. This is not just a history of Gaelic games but a salutary reminder of the social changes that were taking place in Ireland and their impact on the GAA in Lisburn. 
Club officials have traced the present club's journey from its foundation and how, at times, it struggled to survive. In the 50th year of St Patrick's it was deemed appropriate, if not before time, to record the history of the club and does so by documenting the highs and lows over the years.    
The book details the many difficulties the club faced though, on a lighter note, it also includes anecdotes and tales, where crazy events unfolded for those involved. Like many of the 2,400 Gaelic clubs in Ireland it is a story about success, about challenges, the good times and the hard times. Most of all though this is a story about people who over the years have been determined to promote Gaelic games and culture in Lisburn. These people could be described as "everyday folk" and yet when you read this story you will realise that they were really extraordinary people, who in the face of constant adversity and on occasions overt threats and intimidation, have kept the flame going, and have done so without seeking plaudits or recognition. 
Club chairman, Peter Burns, is delighted with this publication and highlights how; "St Patrick's has made an important contribution to sport in Lisburn and provided a healthy and disciplined environment for young men and women in the city to enjoy playing Gaelic games". 
The book, at £12.99, is available from: https://www.facebook.com/stpatricksgac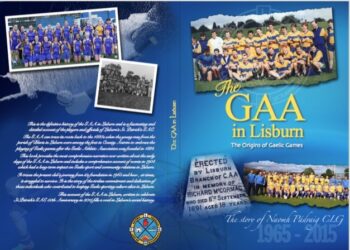 ---
Share This Story