Latest News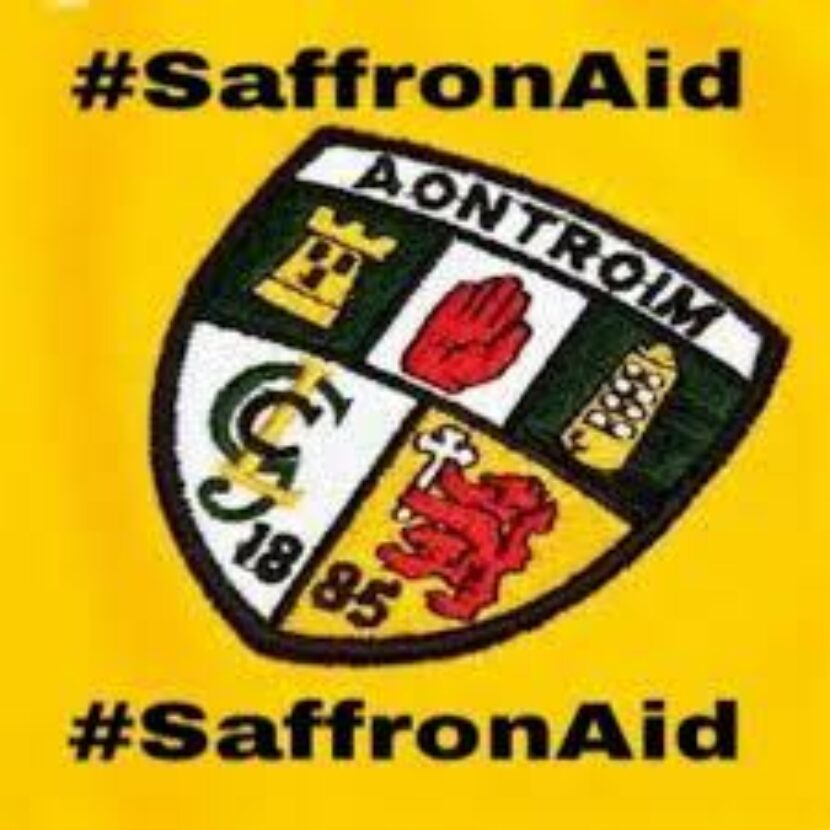 #SaffronAid4 - Will your club take part?
22nd October 2019
i'd like to take a moment to highlight the huge success of the SaffronAid initiative in December 18 which raised over 1300 shoeboxes filled with toys and essentials for deprived children and families over the festive period.
There is no doubt this generosity really did make a difference to those children.
This year we plan to make it bigger and better! Would you like to get involved? Please email pro.antrim@gaa.ie if you would like to take part.
At this time of year, most of us don't realise how lucky we really are…but for some people Christmas can be just another day trying to keep warm, get enough to eat or struggling to do the most basic of things like keeping clean, brushing their teeth or putting on a clean pair of socks.
Antrim GAA, with your help would like to make it a little bit easier for some of the most vulnerable people in our society.
This year for the fourth time, Antrim GAA is proud to announce the launch of #SAFFRONAID4.
We are again teaming up with St Vincent de Paul (SVP) to spread seasonal cheer to some of the most vulnerable in society.
We would like all the clubs to get involved. We are justifiably proud, in the GAA, of our sense of community and the good work done throughout the county and the country, so on that note we want to help those who are less fortunate … with our own SHOEBOX APPEAL.
THIS IS REALLY EASY…
GET A SHOEBOX
NEXT TIME YOU'RE OUT SHOPPING PICK UP A FEW BITS AND PIECES (see list of suitable items below)
PUT THEM IN THE SHOEBOX
WRAP THE SHOEBOX
MAKE SURE YOU MAKE IT CLEAR ON THE FRONT IF THE ITEMS ARE SUITABLE FOR A MAN / WOMAN OR BOY OR GIRL.
IF YOU WOULD LIKE YOUR CLUB TO BE INVOLVED PLEASE EMAIL pro.antrim@gaa.ie
Suitable items for the shoeboxes
Shower Gel, Shampoo, Toothpaste, Toothbrushes, Mouthwash, Lip Balm, Sanitary Products, Flannels, Combs, Hairbrushes, Hand Cream, Deodorant Spray/Roll On, Chocolate, Hot Chocolate Sachets, Notepad and Pen/Pencils, Torches, Batteries, Mobile Phone Chargers, Travel First Aid Kits, Socks, Hats, Gloves, Scarves, Small Towels, Earplugs, and Eyemasks.
Toys can also be purchased for children. There is a massive need for presents for teenage boys.
This list is not exhaustive, if there is anything else you can think of that would make a vulnerable person's life just a wee bit easier at Christmas, please add to it.
We will also be holding our #SaffronTrolleyDash in conjunction with Sainsburys
Please email me if your club would like to participate in Saffron Aid.
Le Meas
Sean Kelly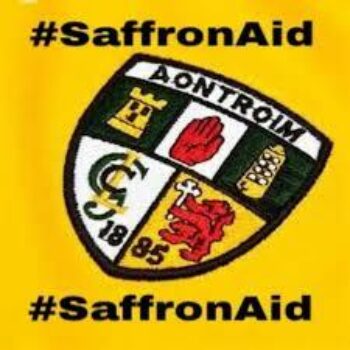 ---
Share This Story