Latest News
Neil 'Vic' McCann Cancer Fundraiser
7th February 2022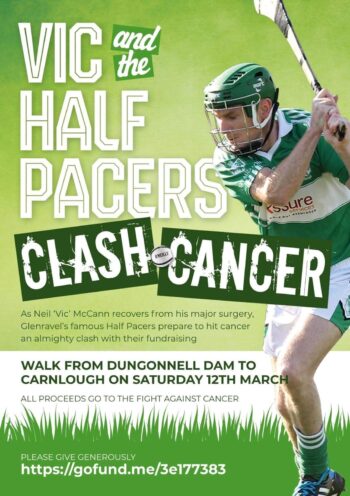 Neil 'Vic' McCann was diagnosed with neuroendocrine cancer earlier this year. Having just undergone his major surgery, Glenravel's Half Pace Hurlers decided now was the perfect time for action!
We will walk from Dungonnell Dam to Carnlough on Saturday 12th of March to raise vital funds. All proceeds will go to the fight against cancer, so please give generously.
Many thanks to all our supporters!
***Everyone welcome to join in the walk****
---
Share This Story