Latest News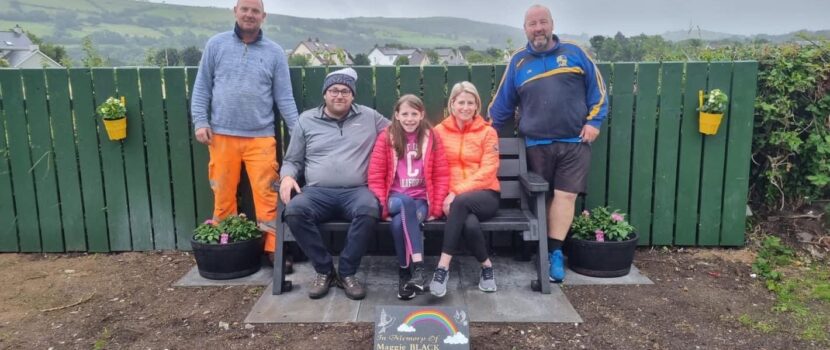 Maggie Black Remembered with Tribute at Stoneyhill
12th July 2023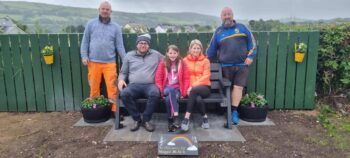 🟡⚪️ 🌈🧡 Maggie remembered with beautiful tribute at Stoneyhill 🌈🧡⚪️🟡
Wee Maggie Black is never far from anyone's thoughts when we think of Stoneyhill, it's where most of us met her for the first time and watched as she started her Camogie career with St John's.
One man however had an idea to ensure Maggie's memory would last forever and she would once again be a part of Stoneyhill. Jock Mellon has had this idea brewing for the best part of the last 7 months, assisted by Kevin McAuley, last Thursday that idea was realised.
Jock kept the plans a closely guarded secret right up until the last, on behalf of everyone at St John's Camogie Club, on behalf of the whole community, thank you.
With the 2023 Maggie Black Tournament less than a month away this is a very timely addition to Stoneyhill, Maggie's mum Sheenagh sent the following words on behalf of her family -
"We are deeply moved by the kindness of this truly thoughtful gesture by Jock and Kevin. There are no words to describe how it makes us feel or what it means to us. It really was an amazing surprise. It is just perfect and it gives us great comfort to know that Maggie will always be remembered in one of her favourite places. Thank you so much."
Many thanks to Richard Brown from Graves Matter N.I. for donating the beautiful plaque.
---
Share This Story