Latest News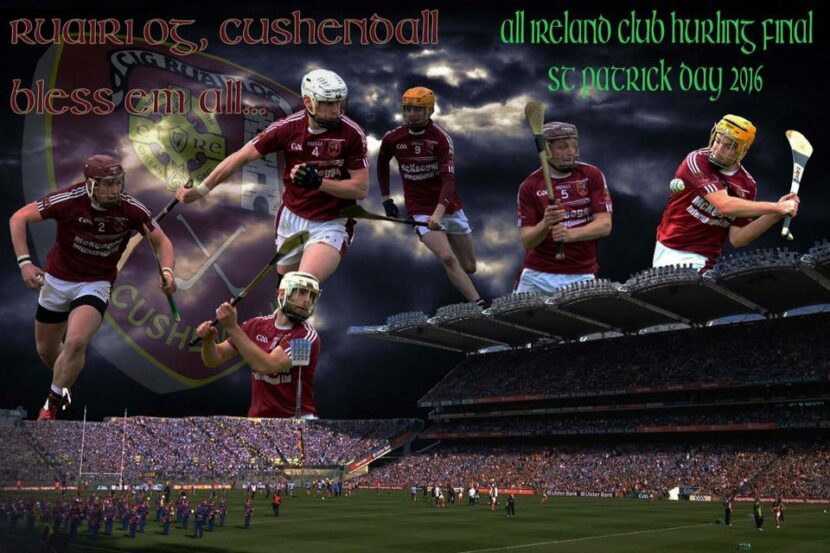 Good Luck Ruairí Óg
15th March 2016
A poem by Phillip Campbell from Cushendall. GOOD LUCK LADS!
"Wee John"
Riddle me this,riddle me that
Who's that fella in the maroon & white hat?
He comes from the 'dall & his names "wee John"
Since 1981 this legend has rolled on.
He was there in the beginning,he'll be there to the end
For the Ruairi ogs club he's gained many a friend
Out at the training is where he always will be
With his pen & clipboard,its a sight you should see.
Planning the tactics & picking the team
Happy as a cat that's just got the cream.
Every ref that travels for miles
Gets met with a handshake & the broadest of smiles.
Then with a wink & a summons "over here"
John wants a word in the whistlers ear.
"now Graffins the captain & he'll take the toss
But everyone knows around here that its me thats the boss
So whistle it right & make sure you're fair
And remember that i'll be watching you from just over there"
They know him in cork & even mullingar
Marty Morrisey himself came to interview this star.
They talked about hurling & between me & you
Marty asked John to be codys new number 2
Well John he just smiled & said "bless them all
But i'll never desert my own Cushendall"
Now the days gettin late & your times nearly up
Im plotting a raid on the Tommy Moore cup.
Curly's been snapping him all down the years
Through all the clubs triumphs & even the tears.
And to any visitor that comes to Cushendall
There's a life lived in pictures thats hangs on a wall.
Now the world's full of wonders both near & afar
But the greatest of all can be seen down in the Lurig bar.
Pictures that span over 35 years
Of Ruairi Og teams that have captured "big Ears"
When you look at this collage you may well be deceived
But just look again & then you'll believe.
For only one man can be seen in them all
That man is "wee John",the pride of the 'dall.
110 years for this day to come around
And on March 17 we're all Croke park bound.
As we nervously sit & cheer on our side
John will be taking it all in his stride.
He'll be in the team photo as we sit in the stand
Then probably conducting the Artane boys band.
Then off to the sideline to wave at the crowd
Making sure the support is constantly loud.
In this cynical world sometimes its easy to forget
Why we all love this game & the characters we've met
But there's none to compare as we all know
To that smiling rogue from Ballymacdoe.
For he's shown us all how to support our team
On this hurling adventure that feels like a dream.
So if we're to land the greatest prize of them all
And Tommy Moore comes to rest in the 'dall
We desperately want this story to roll on
Bout the pride of the glens, whose name is "wee John"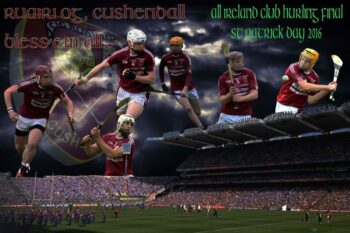 ---
Share This Story