Latest News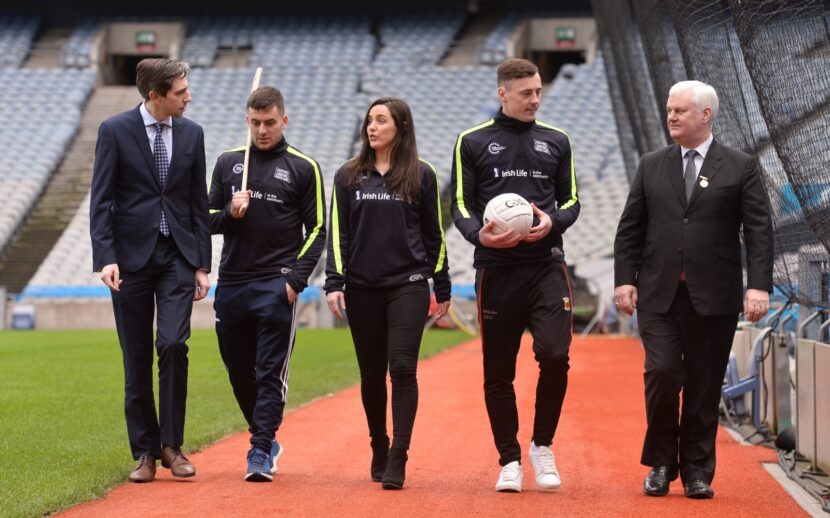 GAA Healthy Clubs Phase 3 Launch
17th January 2018
A chara
On Monday 15th January 2018 the GAA launched phase 3 of the award winning Healthy Clubs Project (HCP). 
The Phase 3 application process is open to all clubs across the 32 counties until January 29th via our website- see link below. To ensure that every club is given the opportunity to apply, I would be grateful if you would forward the content below and attached to the contacts you have in your Healthy Club Officer (formerly Health & Wellbeing Officer) database.
Also attached is a photo from the Phase 3 launch, an infographic highlighting the benefits experienced by clubs and a copy of the online application form - If these could be forwarded on with the email also.
GAA HEALTHY CLUB PROJECT- PHASE 3 APPLICATIONS
The Healthy Club Project (HCP) began in 2013, in partnership with Healthy Ireland, HSE, National Office for Suicide Prevention, and is kindly supported by Irish Life. Its aim is to make every GAA club in Ireland a hub for health, capable of providing their members and communities with programmes that support their physical, emotional, and social wellbeing.  
Phase 3 of the HCP was launched in Croke Park by the Minister for Health, Simon Harris on Monday 15th January. All clubs can apply to participate in phase 3 via an online Expressions of Interest form  (EOI) which can be accessed here.
The closing date is 5pm Monday, January 29th.  Please keep in mind that we are recruiting circa 90 new clubs in this phase.
Full details of the HCP and the information clubs are required to submit is provided in the Survey Monkey document attached. Please note that this document is for information purposes only and clubs are required to submit their application using the online application form here
The infographic attached highlights the benefits experienced by the 58 Official Healthy Clubs who participated in phases 1 and 2.
It is recommended that clubs submitting an application link in with their County Health & Wellbeing Committee in advance to let them know the club is applying. They can be reached using the generic email address chair.hwc.COUNTY@gaa.ie but ensure you change the COUNTY, for example chair.hwc.clare@gaa.ie
If you would like more information visit our website http://www.gaa.ie/my-gaa/community-and-health/
Any queries in relation to the application process email Aoife O'Brien, the HCP National Co-ordinator at aoife.obrien@gaa.ie
mise le meas
Collette Níc Óda | Collette Coady GAA Health & Wellbeing Administrator | Riarthóir Folláine agus Sláinte CLG
---
Share This Story