Latest News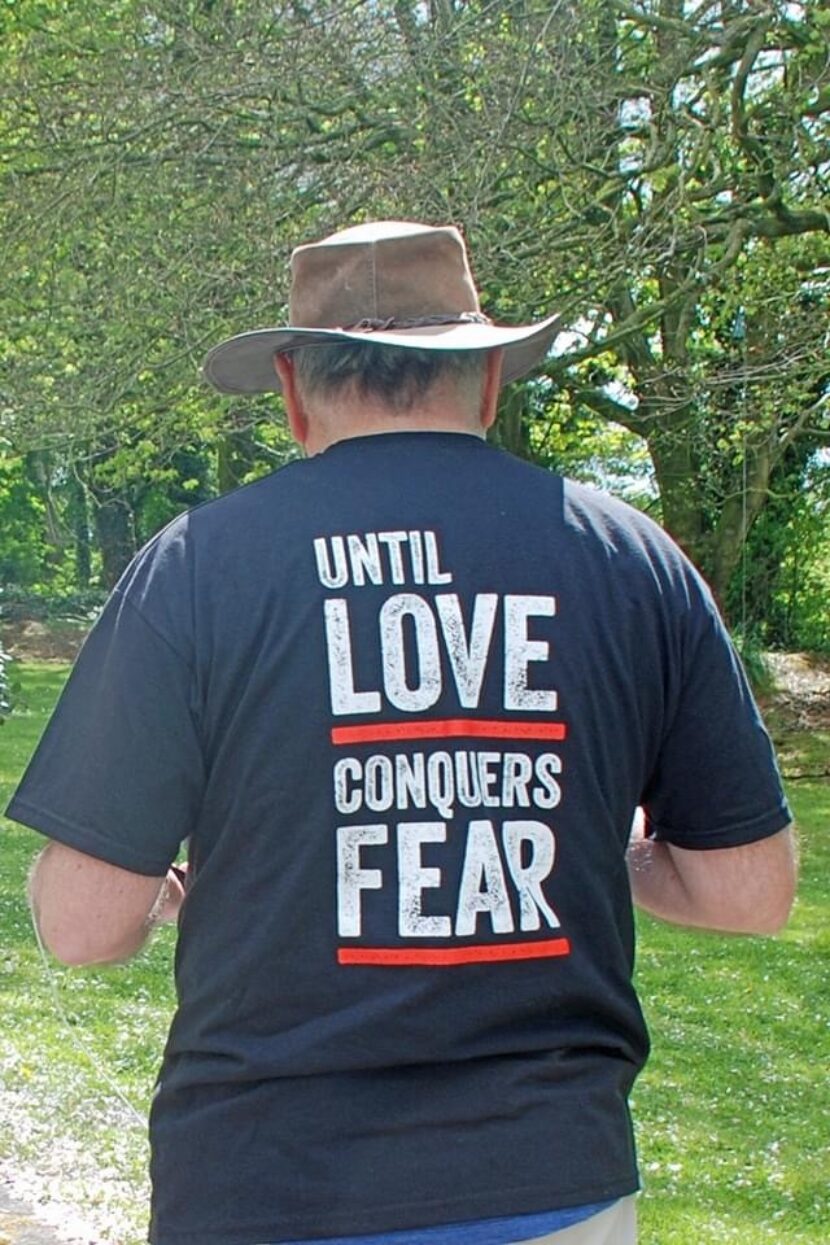 ​ Day 4 Doc Martin on the Road to Burgos
3rd May 2020
Day 4 Doc Martin on the Road to Burgos
Belorado to San Juan de Ortega
It's Sunday…..Good Shepherd Sunday and for Martin the most important item on the agenda is Sunday Mass. Where better to attend Mass than in this lovely town of Belorada in the Church of St. Maria! Sunday is a day of rest for Martin so this will make a more leisurely start, knowing he will easily make his destination by tea-time. Gerry McCann aptly messages, "Go walking Martin, that's what you do!! And Ursula Donaghy, like every other day, joins him at 8am for the first of today's legs.
He smiles as he replays last night's video in his head, with so many of his heroes sending him video messages….Mickey Harte, Finbar McConnell, Conor Gormley, Cathal McShane, Enda McGinley, all his native Tyrone, Twinkle toes Aidan O'Mahony the Kerry great and Kieran McGeeney Armagh Senior team Manager. The GAA is one big family and how good it is to be part of it, he reflects.
Walking a Camino is not all about pounding along, head down, clocking up the miles. For some it is, and that is fine,but for most, it means admiring the countryside, enjoying nature, the bird-song and the peace. It is finding time to reflect and remember people and times that are gone and look to the future with hope and maybe a promise of a lifestyle change. Prayer is automatic, particularly when walking in one's own company. Faces pop into the mind and a smile and a rest in peace, passes the lips. A lovely tradition is, when a loved crosses the mind, lift a tiny stone off the ground and lay it at the next Camino signpost. Those coming along will do the same and reflect and remember their loved ones too.
Oops change of plan! Church is closed, so it's walking on to Villambista as there is 11am Mass there! "Reminds me," he thought, "of Ferrol in the lashing rain, arriving for 7.30am Mass and the church locked too!!"
Today is about a tale of two villas!! Villambista at 7km and Villafranca 12 km away and the common theme with theCharles Dickens story, is not only the main character being a doctor, but the human suffering experienced. Martin, in choosing Trocaire as his charity, highlights the need to constantly raise awareness about the poorest of the poor in our world and the amazing support has highlighted the goodness of people, to want to share a little of their wealth with them.
Leaving Belorado behind, Martin crosses the Rio Tiron by the pedestrian bridge and finds a minor road called San Miguel de Pedroso. "Good old San Miguel has never let me down", he laughs, and slips down onto a laneway running along the main N120. The sun beats down and the laneway goes on and on,finally coming out to a sign saying Tosantos 200m….exactly where he was heading for!!
A beautiful church, looking like it is carved into the hillside,lies about 200 yards on the far side of the busy road. A must for a visit today! It is a 12th Century Catholic Monastery, Ermita de la Penia. Colm O'Hare cycles round from the back of the church, "Just checking it out to tell Fr Peter", he shouts and rides off up the main road. Now when have you ever seen a bar next door to a church?? Bar El Castano. "Great, I will get a wee cup of tea here, as it is only 2km to Villambistia and Mass isn't until 11am," he says to himself.
Back on the road and within no time, the first of the Villas is right there in front, with the spire of the Church of San Esteban reaching up into the clear blue sky. "Hope they have the Mass in English sheet", he thinks, but sure I will close my eyes and hear Fr. Dermot!! It's a miracle…..Fr Dermot is in his ear!! He has phoned to give Martin some words of wisdom to make him laugh!
Mass safely executed and as he leaves the church, the beautiful May hymn to Mary is ringing in his ears.
Bring flowers of the rarest, bring flowers of the fairest, from gardens and woodlands and hillsides and dales……ah the old ones are the best! Reminds him of Nuala O'Hare twinkling it out on the piano every May in St. Joseph's!! Uplifted by the experience he checks, his next destination and at that a woman slips a £20 donation to him at the gate!
Now there looks a nice wee spot for a bit of brunch as he stops outside San Roque Bar. Finding a bench, he throws off the ruck sack, opens the laces to let his feet feel the air around them and remembers his compression socks!! "Get them on you boy", he thought. They definitly helped yesterday. Happy Feet means happy walker, as Geardette McGivern drops some pampering for his tootsies in the lane for later! Fed and watered for now and feeling the difference around his muscles, he is back on the road.
Plenty of noise from horns beeping and comments from runners and cyclists bring him back to his task, as Shane McAvoy St. Pat's shouts," Come on ye legend", and other things he can't hear. Next stop will be Villafranca Montes de Oca 5.5 km away and the thought of Spanish cuisine for lunch is a great incentive. Walking through oak and pine forestry gives much needed shade, but Martin knows he is heading towards a more rugged terrain after lunch, so he saunters along contentedly.
Villafranca the town of the Franks! Frankish settlers it may have been in the Middle Ages, but Martin has a Camino moment and thinks of all the Franks in his life! His dad Frank, his son Ben Francis (Frank) and even Francey McMeel one of the senior St. Pat's players……..all great men!! And what about Francis Dowds one of his Camino companions from the Ramblers……a good St. Gall's woman in a Johnnies run activity, what a cross GAA community group that is!!
Una Anderson's wheaten bread, patatas bravas and a bowl of gazpacho, make for a great lunch to help tackle the mountainous climb ahead. About three hours to San Juan Ortega at 1150m at its height but mainly through forestry, is a new experience on this journey. Nothing at all like climbing the Pyrenees last year! Over the river Rio Oca and into the climb. Now, the weight of three days walking firmly take their toll and the rough ground isn't helping the toes either. As Paddy H says, "The best preparation for tomorrow is doing your best today," so no time to look for sympathy or nobody to give it either, so keep pushing on.
After another 2km, a sign reads Fuente de Mojapan or moisten bread in our language. Here you would have met wolves in former times. Should have brought Dina's beer bread with me!! Yep keep moving!! Eventually, a fork in the track and the terrain becomes flatter, as a radio mast comes into view. "Oh to be back on Divis Mountain", he sighs and strains of The Green Glens of Antrim flush his brain. A vision of Eoin McMahon singing in the street in Dermothill appears,and is gone!!
The main road seems to be getting closer down below, as a memorial cross to those killed in the civil war, sits boldly on a cliff. 1163m up now and the views below are spectacular.Way, way below, he spots a familiar figure walking round and round a courtyard. It's Ursula Keelan in lockdown, doing this leg in support! Oops a decent is coming up. I hate sharp descents, as the toes and ankles take the strain, but it isn't far before the path starts to wind upwards again.
Climbing up, the track widens with woods on the left hand side and this continues for 5km to the outskirts of his destination San Juan de Ortega – St. John of the nettles!! What a day……the Johnnies are everywhere! The wee woman Therese from Camino café would be in her element up here gathering nettles, to put in her celery and garlic soup!
24.2 km complete and here I am in a hamlet for the night!!Time to check the Trocaire total £27,065 ………£2,264 up from yesterday…unbelievable….with 1 day to go can it make the £30,000?
Photos via Bert Trowlen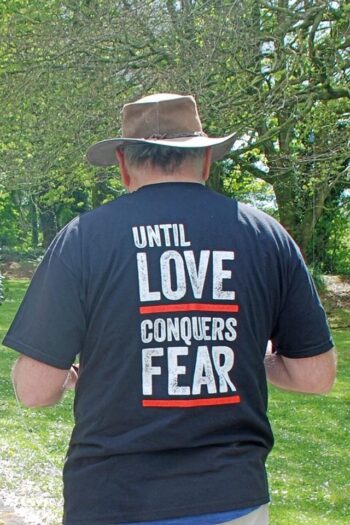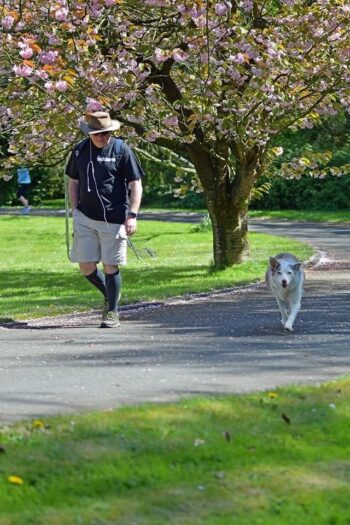 ---
Share This Story