Latest News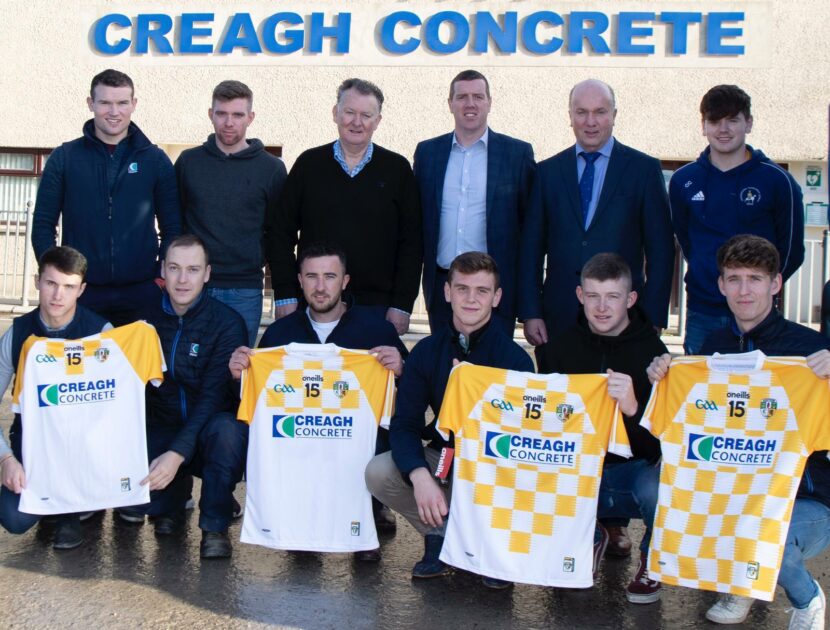 Creagh Concrete to sponsor all Antrim Academy Squads in exciting new sponsorship deal
30th October 2019
Creagh Concrete to sponsor all Antrim Academy Squads in exciting new sponsorship deal
An exciting new era for Antrim GAA is about to begin with the news that long-term sponsors Creagh Concrete are to diversify their sponsorship of the county with a new deal which will see Creagh Concrete sponsoring the Antrim Football & Hurling Academies.
Creagh Concrete has been involved in the sponsorship of Antrim at minor, u21 and senior level since 2006.
The concrete products company has experienced significant growth in recent years, and now employs almost 1,000 people with headquarters in Toome and additional local bases in Dunloy, Ardboe, Draperstown and Magheraglass.
The company also has factories in Edinburgh and in Hoveringham outside Nottingham.
Creagh has recently invested in the creation of the Creagh Academy, in conjunction with Belfast Met. This initiative gives young people the opportunity to spend 12 weeks in a classroom training at Creagh Concrete with progression to a full-time job in the company.
Ciaran Mc Cavana, Chairman Antrim GAA, said:
"Antrim GAA wish to place on record their sincere thanks to Creagh Concrete for their sponsorship of our County teams over the last 13 years.
"This new and exciting sponsorship of the Antrim Academy squads will be an excellent vehicle for the vision the company has via their Creagh Academy Programme, and we look forward to working with the Creagh brand to assist with the development of future Antrim Senior players."
A new jersey concept will also be introduced with a partial Saffron check design for the Academy teams, increasing year on year on the front of the jersey over a period of 4 years ending with a full Saffron checked jersey.
Seamus McKeague, CEO of Creagh Concrete, said:
"We are delighted to announce a renewed and ambitious sponsorship deal with Antrim GAA, with a dedicated focus now being placed on the development of the underage structure of the county to build for the future.
"We are hugely impressed by the exciting vision for the future of Antrim GAA and the approach of the county board mirrors the Creagh Concrete ethos of investment in youth as the building blocks for a successful future for our respective organisations.
"I am very happy that Creagh Concrete will now be the sponsor of the entire Antrim Academy set-up of 8 teams, in both Football & Hurling."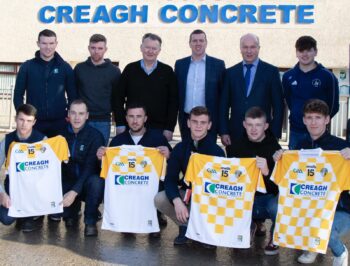 ---
Share This Story