Latest News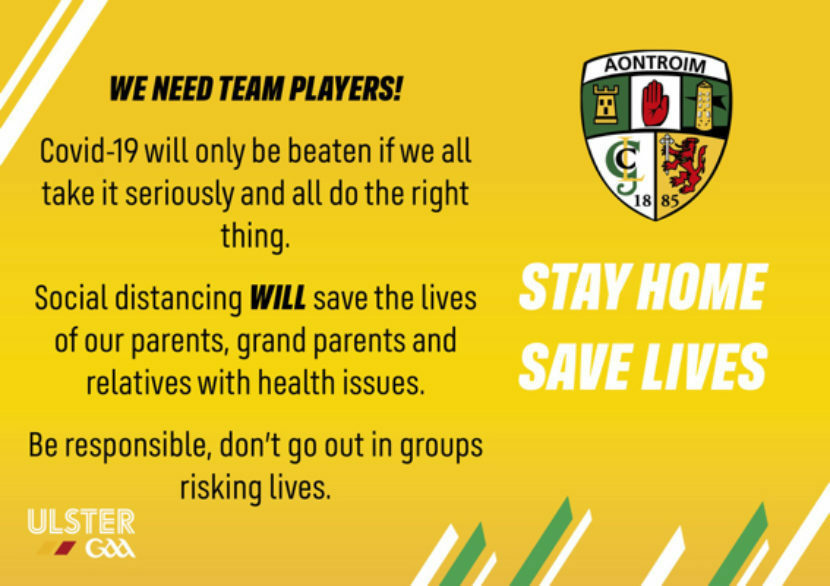 Covid Update-Clubs in the 6 Counties
25th March 2021
❗️Covid Update-Clubs in the 6 Counties ❗️
The recent proposed changes to regulations North of the border have significant implications for Clubs in the 6 Counties.
A review by the NI Executive will be held on the week of April 5th and presuming restrictions are then eased as proposed, the following activities will be allowed from April 12th onwards for Clubs only in the 6 Counties:
- Training at adult and underage levels in groups of up to 15 people only, including coaches (full contact) is permitted.
- Use of dressing rooms or other indoor facilities is not permitted for the moment (exception: essential toilet facilities).
- Clubs should refer to and abide by the Gaelic Games Return to Play Document – an updated version will be circulated to all Clubs ahead of April 12th.
- Cover under both the Injury Benefit Fund and Liability insurance policy is conditional on clubs being in compliance with return to play guidelines and requirements.
- Particular care is advised in planning for travel to and from training – i.e. only persons from your own bubble should travel in the same vehicle.
- Games are not permitted until further notice.
- Use of other indoor facilities – such as bars, kitchens or meeting rooms – is not permitted under the current regulations.
- Outdoor Handball facilities may be used for Handball training
- Astro Turf facilities may be used by non-GAA bodies, presuming health guidelines are followed in relation to maximum numbers of 15.
- Walking tracks on GAA property may continue to be used.
- Other outdoor events, such as drive in bingo or fundraisers organized by our clubs and which involve people gathering in groups of more than 10 people are not permitted.
The above provisions relate to Club activity only. Collective Inter County training sessions are not permitted for any age group in either jurisdiction and breaches of this can and will be dealt with under Rule 7.2 (e).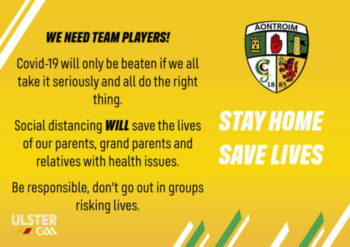 ---
Share This Story