Latest News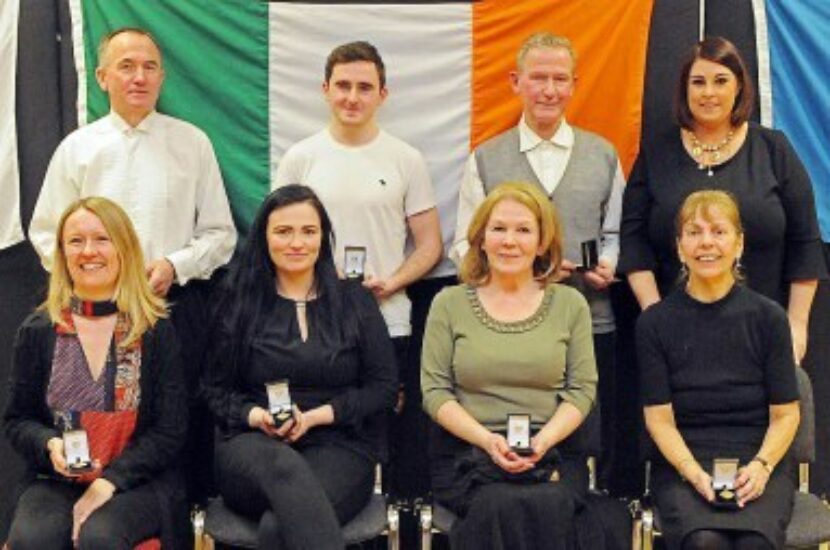 County Scór Final 2018
5th March 2018
County Scór Final 2018
The Antrim County final was held on 4th March in St Clare's Hall in Glenavy .
It was a great occasion and it was without a doubt, the best County Scór Sinsir final that the County has had in a long time . The participation in scór has improved massively and we were delighted to have entries in 6 of the 7 categories. 
Fionnuala McAteer did a great job as Bean an TÍ . The crowd enjoyed a great display of our culture and it was clear to see that there is a lot of talent in County Antrim. 
A huge thank you to everyone in St Joseph's Glenavy for hosting the County Final and for all their help on the day. Glenavy used to be a regular venue for Scór in the 1990s and it's great to be back again! Particular thanks to Club Chairman, Peter McClenaghan and Club Cultural Officer, Oonagh Phillips. 
The County Champions are as follows :
Rince Foirne - Lámh Dhearg  Amhránaíocht Aonair - Órlaith McAteer, Kickhams Creggan Aithriseoireacht - Aisling Dean, St Joseph's, Glenavy  Bailéad Ghrúpa- St Ergnat's , Moneyglass Léiriú Stáitse -St Joseph's, Glenavy  Ceol Uirlise - St Ergnat's , Moneyglass .
The Ulster Semi Final will be held on Sunday 11th March at 5pm in St Clare's Hall Glenavy . Participating Counties : Antrim, Fermanagh, Down, Derry and Monaghan. 2 Counties will progress to the Ulster Final on 24th March in Silverbridge.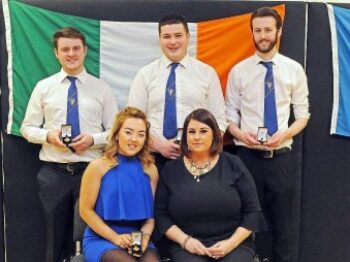 ---
Share This Story