Latest News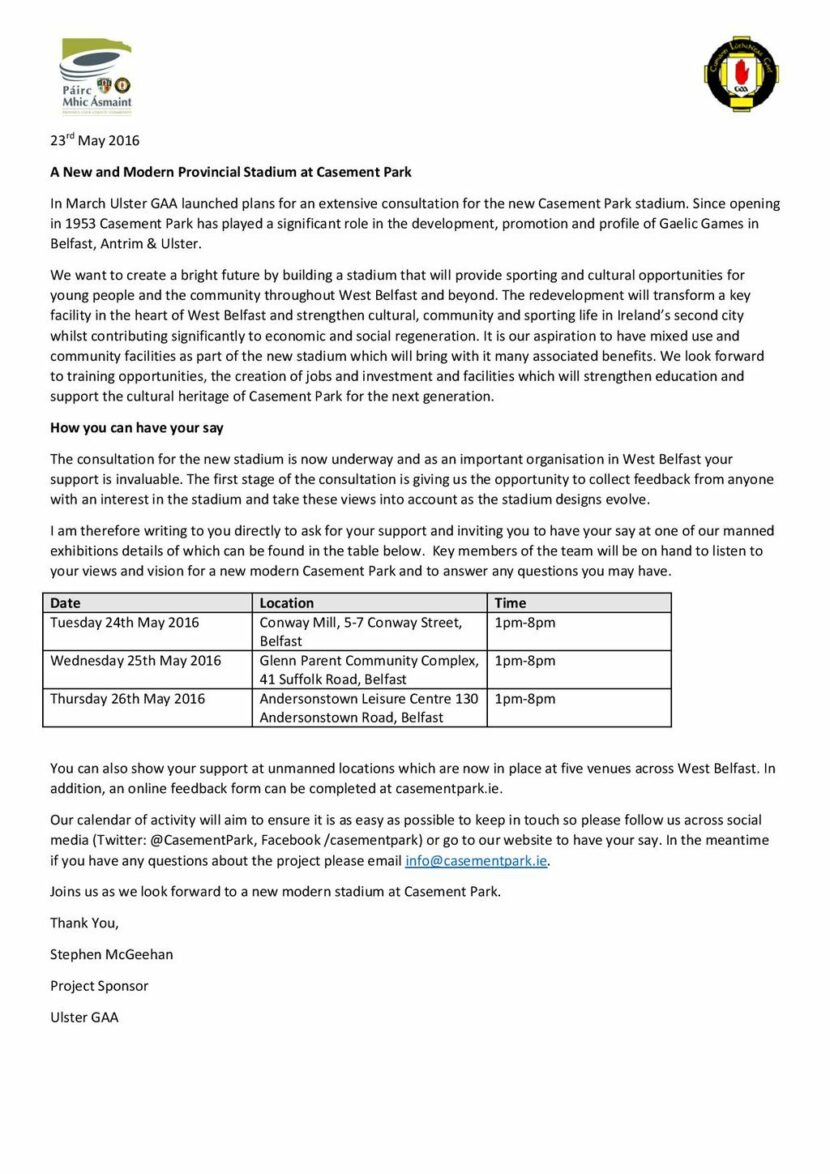 Casement Park Consultation events this week with the Ulster GAA on hand to hear your views/vision
23rd May 2016
The Ulster GAA has begun the fresh consultation process for the new Casement Park.  The first series of
Public Events for Phase 1 begins tomorrow Tuesday   24th May.
  The details for the Public Events being hosted initially in the West Belfast area are:
24th May in Conway Mill,
25th May in Glen Community complex and
26th May in Andersonstown Leisure Centre.   
  All three events will run from 1.00pm to 8.00pm. There will be an opportunity at these events to show our support for the Casement Park redevelopment by providing comments and completing a questionnaire.
We are asking all clubs to attend with their children in club gear to the event.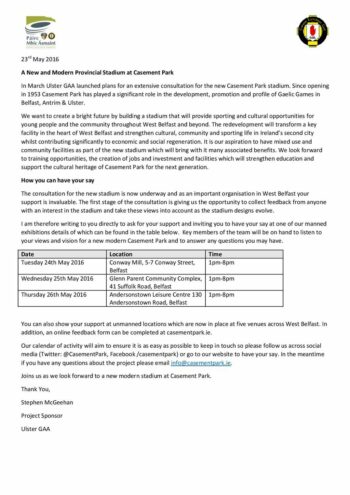 ---
Share This Story