Latest News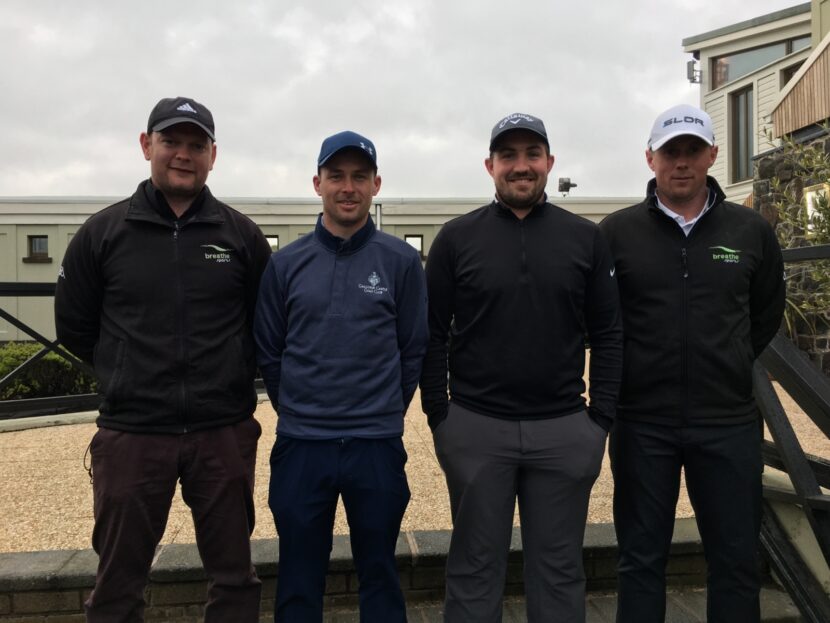 Antrim Senior Hurling Golf Classic Winners
28th April 2019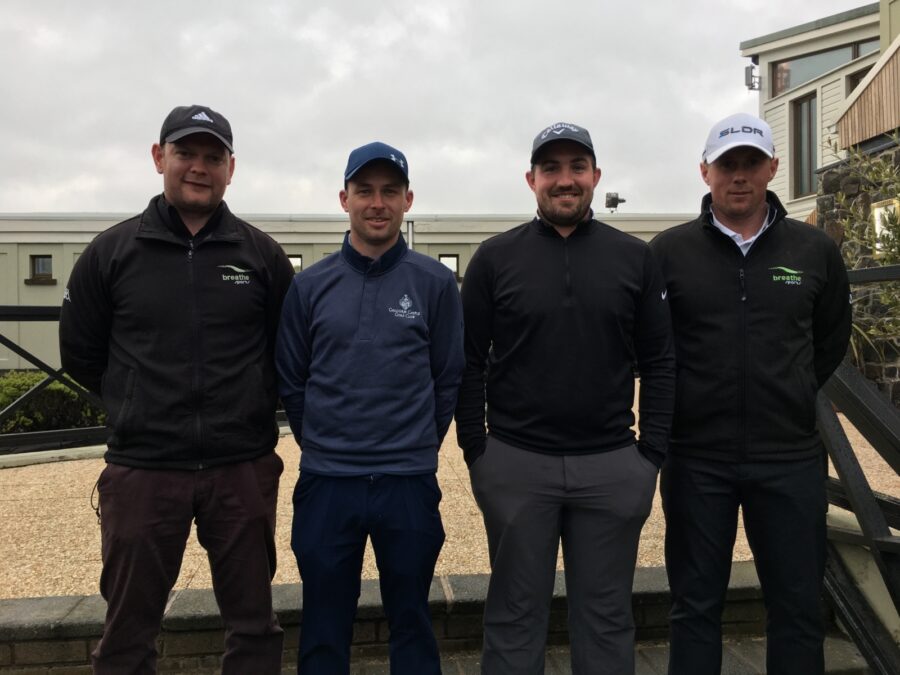 On Friday 26th April 2019, the long awaited Annual Antrim Senior Hurlers Golf Classic took place at Galgorm Castle Golf Club.
We, the Antrim Senior Hurling panel, would like to take this opportunity to thank all of our generous sponsors, who have worked together with us to make this event the success it has been. All your support is greatly appreciated.
Also we wish to thank everyone who came along and took part in Friday's event; hopefully all involved had a great day.
Lastly, we extend our thanks to the brilliant Galgorm Castle Golf Club for their continued support and hospitality.
The winners and prizes from the day are as follows:
Winners:
1st: Pearse O'Boyle / Colm Scullion / Ryan McCloskey / John McNabb
2nd: Ciaran Clarke / James McLister / Conor Kelly / Diarmuid McShane
3rd: Niall Shivers / Stephen Murray / Gerry Carey / Andy Brown
4th: Shaun Donnelly / Michael Dallat / Paddy Dallat / Vincent Miskelly
5th: Ciaran Doherty / Malachy Graham / Mervyn Walker / Barry Murray
Nearest the pin: Shaun Killough
Longest drive: James McLister
Best individual gross scores:
1st: Owen Elliott
2nd: Patrick Kelly
3rd: Glenn Shaw

Prizes:
1st: Four ball to K Club overnight B&B and evening meal
2nd: 4x Amazon Echo (Alexas)
3rd: Three Course Dinner for Four in Castle Kitchen + Bar Galgorm
4th: 4x Hurling Sticks sponsored by Brian Walsh Hurleys
5th: 4x bottles of wine
Nearest the pin: Afternoon Tea for 2 in the Merchant
Longest Drive: £30 O'Neills Voucher
Best individual gross scores:
1st: £30 O'Neills Voucher
2nd: £30 O'Neills Voucher
3rd: £30 O'Neills Voucher
Thanks to all the sponsors on the day:

O'Hanlon Catering
B4b Telecoms
Sheep Island
Northern Switchgear
Danaan's Barber Shop
Saffron Catering
T McCann Plasterers & Sons
Tullyglass House Hotel
Colinglen Construction
Ambrose McSparron & Sons Independent Funeral Director
The Saffron Gael
D&D Contracts
DT Carson
La Coupe
McMullan Shellfish
Neo Environmental
Darren Gleeson
Liam Sheedy
Circle K
WJ Shaw's & Sons
The Lurig Bar
Team Kit
John McCurry & Sons
Carrickdale Hotel
B Express
EBS
Gillans Pharmacy
P Lagan Electrics
Mc Atamney's Butchers
R O'Neill Electrical
Pound Bar
Pulse Electrical
Hardy Brothers Wholesale
Homefit Joinery
Michael McGovern Shops
Mion Ireland Ltd.
LOCC Solicitors
Quarter Accountants
The Pump House
Christie McCauley Farm Grant Services
CMA Electrical
Marrion's Off Licence and Bar
P&S Plastering
Ramble Inn
Divis Youth Project
McGreevy Family
Molloy Sliothars
Naomh Gall Social Club
Glens Farm Supplies
Blaney Hurl Repairs
NMG Utilities
GEM Interior Contracts Ltd
Casement Social Club
Travel Ireland Coaches
Abbey Centre
SSQ Slate
People 1st
The Hunting Lodge
Contact Marketing
Doherty Woodshavings
DSM Marketing Agency
McMullan Transport
Creagh Concrete
Darragh Coaches
Ulster Hurling New York
Paul McBride
Paul Molloy
Bridge Bar
CD Joinery
Darren McCloskey Electrical Contractor
E&L Autos, Dunloy
Mooney Mechanical Installation, Rasharkin
Paddy Mooney Decorators Ltd.
Duffin Transport
AC Drylining
Fire & Protec
Premier Electrics
Glensway Tavern
Club Aontroma
Ulster Hurling New York
Black Bull Bar, Randalstown
Martin Hurls
Molloy Fuels
Pappy's Bakery
BMCL Research
Coopers Pharmacy
St. Pauls GAC Sports Bar
CM Precision Components
Antrim Hurlers players sponsored hole
McManus Hardware
Cassidy's Bar Antrim Road Belfast
---
Share This Story