Latest News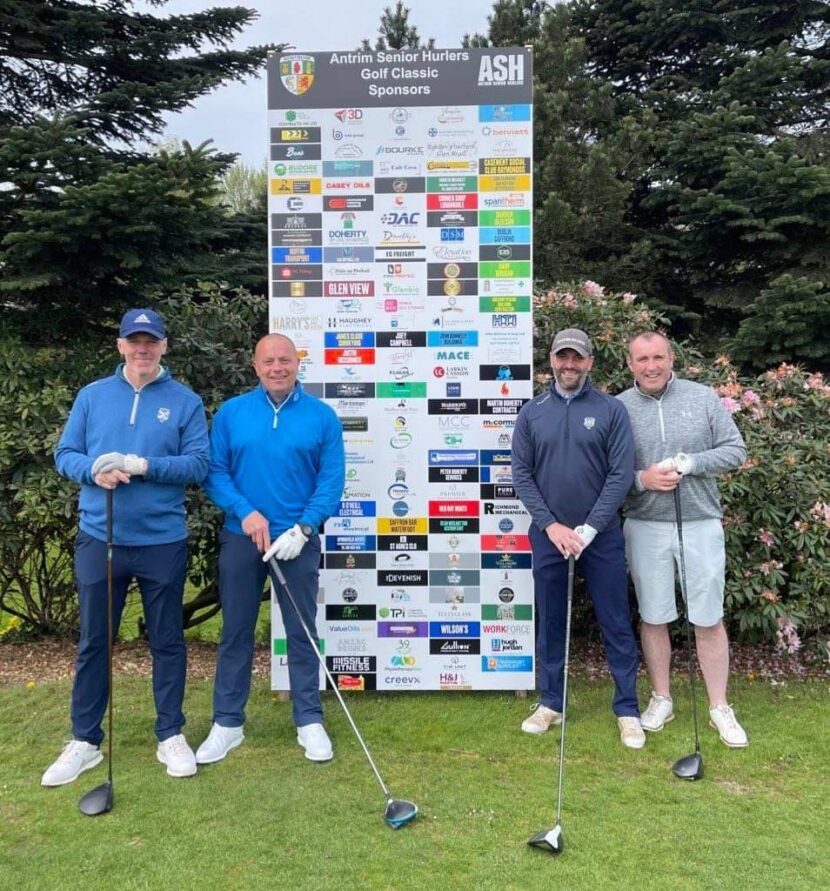 Antrim Senior Hurlers #GolfClassic2022 a Huge Success!
25th April 2022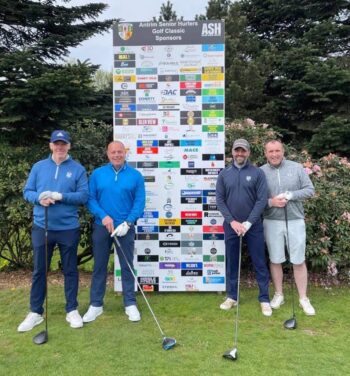 The Antrim Hurlers Golf Day at Balmoral Golf Club in Friday proved a big success with fantastic support shown by hurling fans throughout the county. The organisers would like to thank everyone who took part
These are the winners:
Overall individual – Aaron Thompson (20) 42 Points

Longest Driver – Ciaran O'Connor
TV winner (11th hole raffle) – Mark McCambridge
Team Winners
1st 88 points (winning with the best last 6 holes)
Colly Thompson, Hugh Kennedy, Paddy Nugent, Mark Reilly.
2nd 88 points (beating 3rd place with a better last 6 holes )
Benny Dillon, Ciaran Shannon, Barney McAuley, Steven McGay.
3rd 88 points (losing out on the last 6 holes for 1st and 2nd place)
Ryan McCloskey, John McNabb, Pearse O'Boyle, Colm Scullion.
4th 87 points
S P Duffin, Eoin Sayers, Paul Scott, Hugh Sayers.
5th 86 points
Cathal McErlean, Mark Winters, Peter McErlean, Ciaran McNulty.

---
Share This Story