Latest News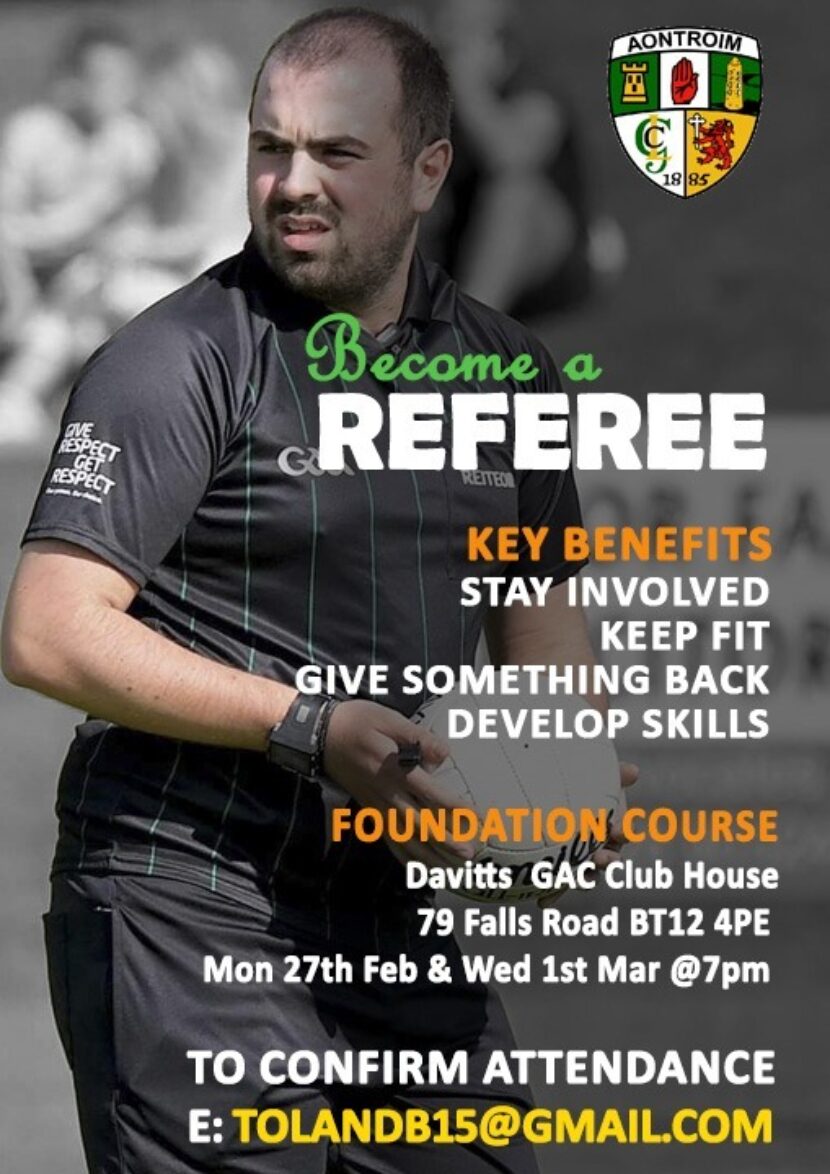 Antrim GAA Referee Recruitment
16th February 2023
Antrim GAA Referee Recruitment

Are you interested in becoming an Antrim GAA referee?
—————————————————
Think you can do better? Then "Put your whistle where your mouth is" and "Become an Antrim GAA Referee"!
Referees Foundation Course:
DAVITTS GAC Club House
79 Falls Road , Belfast , BT12 4PE
Monday 27th February 2023 7pm
Wednesday 1st March 2023 7pm
YOU MUST ATTEND BOTH NIGHTS TO COMPLETE THE COURSE!
All future referees welcome - Male and female- AGE 18 +
Come along and take part in the course!
Why Become a GAA Referee?
•Stay involved with the game as an alternative to playing
•Fitness – It's a great way to keep fit
•Ambition – could you referee a County Final or even an All-Ireland?
•Learn more about the game
•Give Something Back - offers players, at the end of their playing days, the opportunity to continue in the sport
•Personal Development - helps to develop personal skills that are of value in all walks of life
* Great for a young persons CV and career
What qualities are required to become a GAA Referee?- training for each area will be provided
•Good knowledge of the playing rules
•Be physically and mentally fit
•Have the ability to remain calm
•Have the moral courage to take decisions which are correct
🖊 sign up for the above referees course by emailing Brendan Toland
💻 tolandb15@gmail.com today with your expression of interest
Note:
League Regulation
5.01 Each club participating in the league shall provide referee(s) approved by the Referees Committee and available to take charge for the duration of the league programme.
Where a club fails to provide a referee(s) acceptable to the Referees Committee, that club shall receive no further home games in the relevant league competition (hurling or football as appropriate) until a suitable referee(s) is provided.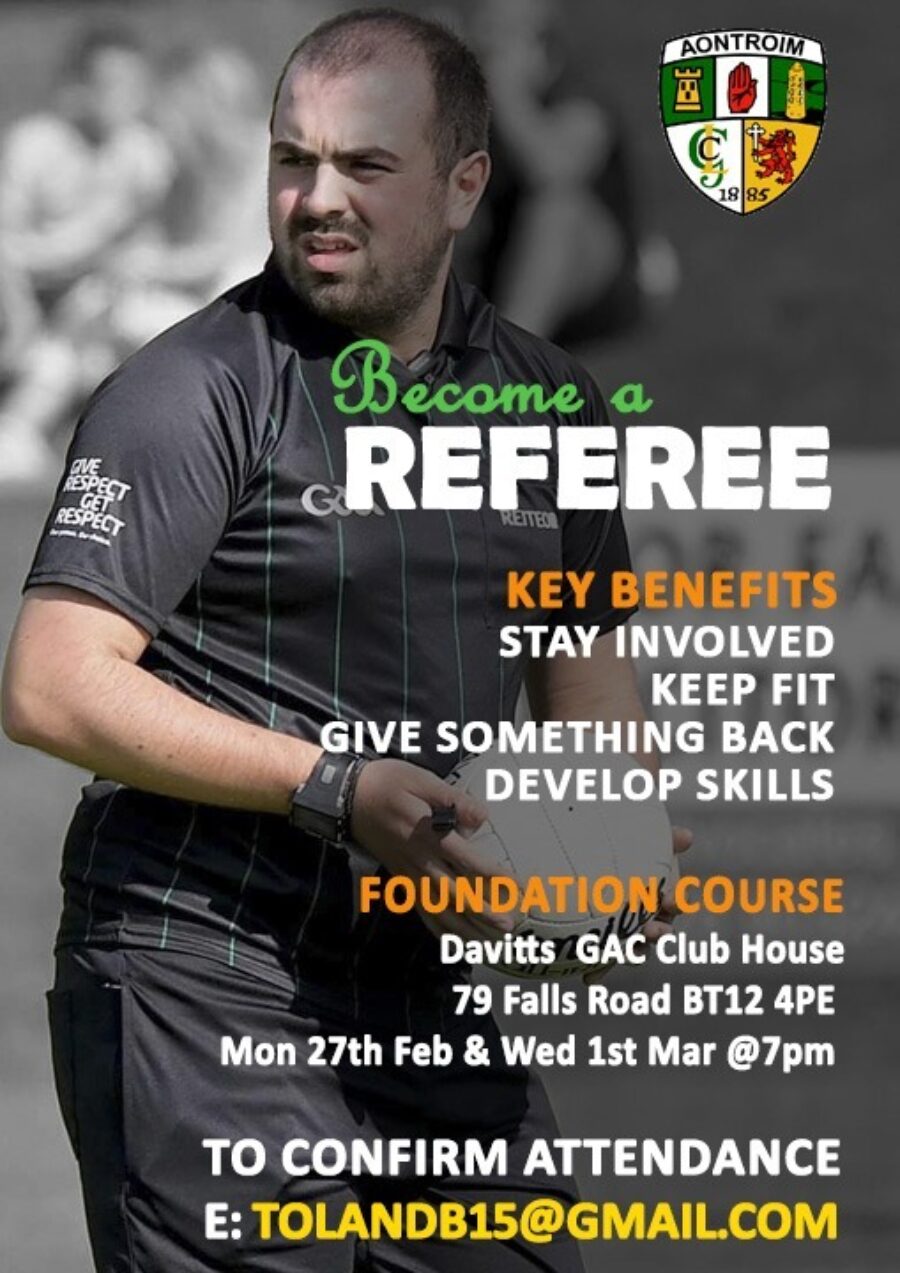 ---
Share This Story