Latest News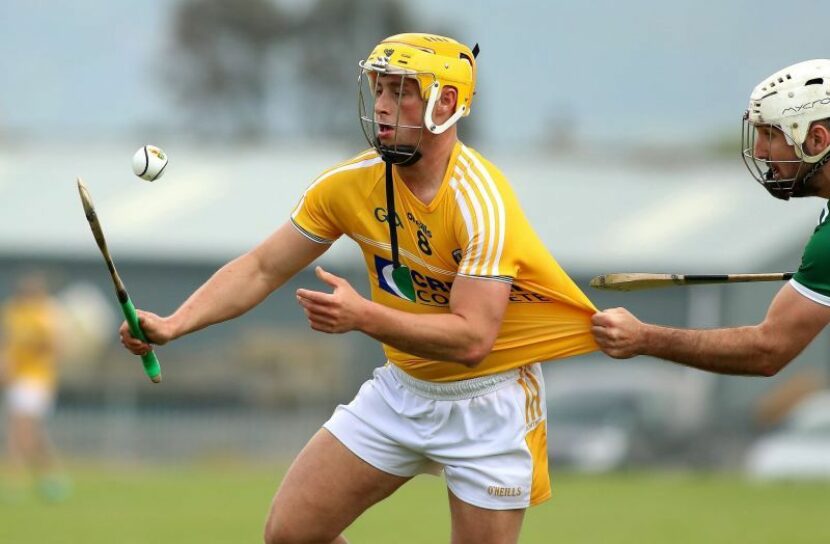 Antrim 1-20 Kerry 2-21
11th June 2018
Joe McDonagh Cup : Antrim 1-20 Kerry 2-21
Report via #TheSaffronGael
Going into this game, Antrim needed to beat Kerry and rely on Westmeath to defeat Carlow. Neither event came to pass however – but after 19 minutes of play in sunny Cushendall things certainly looked promising for the Saffrons to at least hold their end of the bargain.
At that point they had been dominating play and led by 1-10 to 0-3, Kerry's attacks a random event while Antrim were causing all sorts of problems at the pavilion end of the pitch.
Amazingly though Antrim were to score only once more from open play as Kerry tightened the screw around half back, brought in Tomás O'Connor to add a more physical presence at half-forward and gratefully accepted soft frees to edge their way back into the game.
By half time, they were just a point in arrears, 1-12 to 1-11. They drew level with a pointed free from Shane Conway immediately on the re-start and then took the lead for the first time when Jack Goulding got two opportunities for ground pulls to the net after Mickey Boyle had set him up with a hand-pass in the 43rd minute
Antrim struggled their way through the second half, no clear-cut goal chances and not too many openings for points either. In the end of the day, the story of their recent games was replayed; an over-reliance on Neil McManus for scores as the opposition restricted the Saffrons to frees and really no-one else stood up to lift the team or a support that was by now quite subdued.
But how different it was for the first 20 minutes, all started when Keelan Molloy set up Donal McKinley for the opening score after 60 seconds. McManus added two from play, with Shane Conway pointing a free in response.
Then Conor McCann intercepted a short poc out and fired a shot that came back off the upright for Ciaran Clarke to pick up, round a player and fire to the net. McCann also set up Conor Johnston to ping another effort off the same post in the 11th minute, but this time the danger was cleared.
Pádraig Boyle picked off a simple point from a run up the centre, but that seemed to be against the run of play as McManus added three more points and then Conor McCann kept the sliotar from going out of play for a Kerry side-line, held off his player and fired over a fantastic score off his left.
McManus seemed un-markable and added three more points and the score-board read 1-10 to 0-3, and only two of the scores coming from frees.
Neil McManus who scored 17 points of Antrim's total of 1-12 – Pic by Dylan McIlwaine
However a few silly frees, a couple of contested ones and Conway got into scoring form, posting six points from placed balls to bring his side back into contention at 1-12 to 0-11 going into first half injury-time.
Then a very definite turning-point; Jack Goulding came out for a long delivery from his defence and the sliotar fell nicely off him to the in-rushing Mickey Boyle who found himself clean through and one on one with Ryan Elliott – a goal.
After Conway had levelled from a free in the first minute of the new half, Conor Johnston fired over what turned out to be Antrim's last point from open play in the 40th minute.
Goulding's 43rd minute goal put Kerry in the driving seat and Neil McManus from dead balls simply could not do enough to keep his team in touch.
Three points in quick succession pulled the lead back to 2-18 to 1-20 by the 66th minute and a late smash and grab looked a possibility, before Thomas O'Connor, Pádraig Boyle and Shane Conway with his 12th accurate free sealed victory for the Kingdom.
Antrim: Ryan Elliott; Arron Graffin, John Dillon, Conor McKinley; Paddy Burke, Simon McCrory, David Kearney; Conor Johnston, Eoghan Campbell; Keelan Molloy, Neil McManus, Nigel Elliott; Donal McKinley, Conor McCann, Ciaran Clarke.
Subs: James McNaughton for N Elliott (HT), Eddie McCloskey for D McKinley (43); Ryan McCambridge for P Burke (61)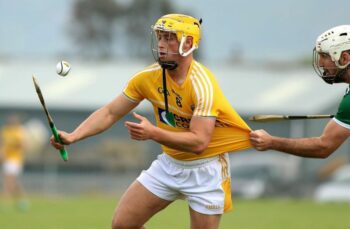 ---
Share This Story