Latest News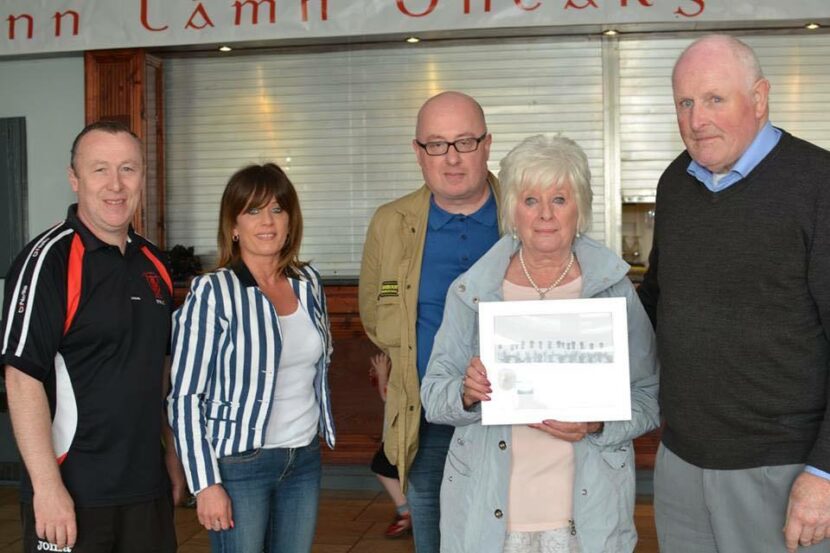 A Fitting tribute to Paul "Stinty" Stinton RIP.
17th May 2016
A Fitting tribute to Paul "Stinty" Stinton RIP.
Lámh Dhearg took the opportunity of Lá na gClubanna to pay a poignant tribute to former player Paul "Stinty " Stinton who sadly passed away recently after a long illness. Paul was an influential member of the club's first historic minor football championship winning team in 1988 and one of the highlights of the win was Paul converting two 45's.
Just before his death Paul generously donated his much coveted and precious minor medal to the club to display. Therefore the Committee facilitated his wish and designed a commemorative plaque displaying the medal to be displayed in the club's trophy cabinet .
Paul's mother Ellen and brother Danny with many other family members in attendance were presented with the plaque and a framed photograph of the team by Club Chair and 1988 joint Minor Manager Frank Fitzsimons Senior and Captain Pat McCambridge .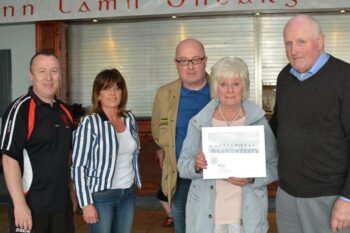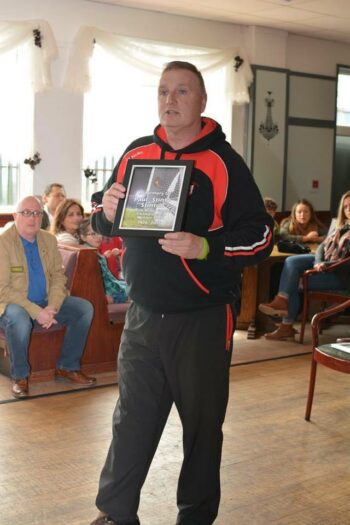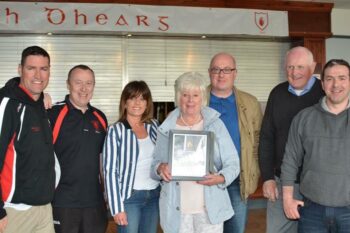 ---
Share This Story