Latest News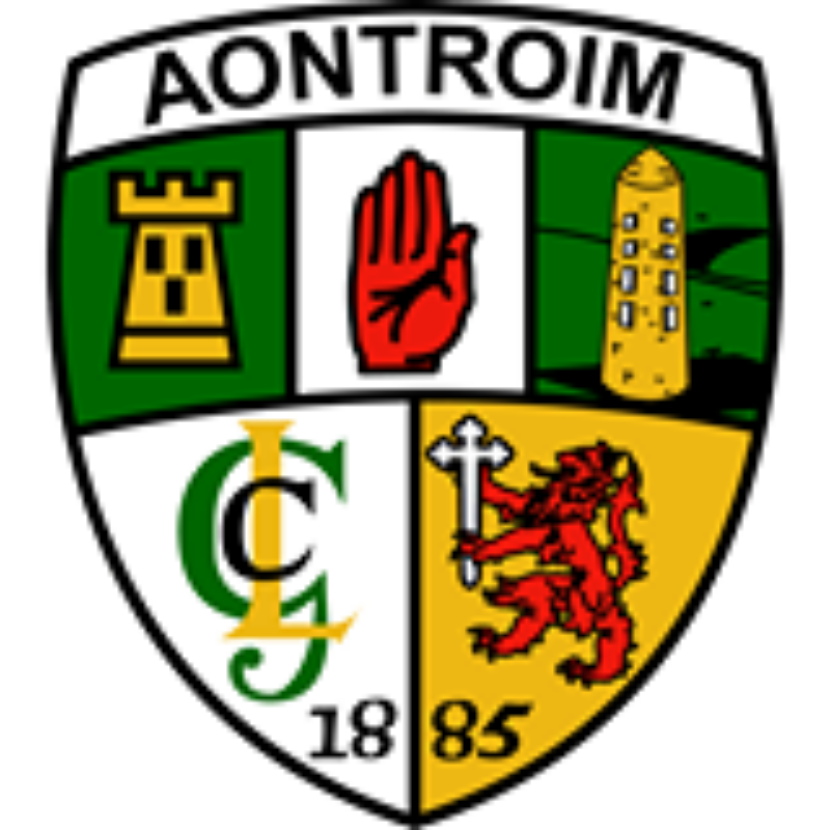 2018 U14 Hurling Development Squad.
29th November 2017
Antrim GAA Coaching & Games are pleased to announce the panel selection for the 2018 U14 Hurling Development Squad.
In recent weeks three trials have been held. During these trials players have undergone fitness and skills assessments and feedback will be provided to players, parents and club coaches to assist with the each player's individual development in the coming season. 
Trial 3 was carried with  99 players from all over the county teaming together and playing competitive games.
The coaching teams would like to underline to parents, club coaches & supporters that there will be no such thing as having a closed squad. If other players come to the attention of the development squad coaching teams through playing well with their clubs then they may well be invited to re-trial with the current squad.
Likewise, it is up to the selected squad players to ensure they keep up the standards expected of fitness, stick-work, determination & attitude throughout the whole of the forthcoming 2018 season.
These coaching teams have a vast amount of playing and coaching experience at club and inter-county level. 
With their experience, enthusiasm and love of their county we are sure that 2018 will be a fantastic year of development for all players involved.
Antrim GAA Coaching and Games Development Department is delighted to announce the panels & coaching teams for both regions for 2018. There will be a Parents/Players meeting on Sunday 7th of January, at Tir na Og, Randalstown.
Listed below is the squad and players who are asked to attend a retrial. If any club coaches or parents require feedback please contact Head Coaches Declan Heggarty and Paul Donnelly. We would like to thank the clubs and their parents for the support.
Antrim GAA U14 Hurling Coaching Team 2018
Declan Heggarty, Ballycastle, Head Coach Slemish Region   Paul Donnelly, St Paul's - Head Coach Casement Region
Conor Cunning, Dunloy – Assistant Coach Kieran Killyleagh, St Paul's – Assistant Coach
Mark Carey, St Paul's – Assistant / Fitness Coach
Paddy Gray, St Endas – Assistant Coach
Andrew Schnell, Cushendall – Assistant Coach
Note: 
The retrial process for the Antrim Under 14 Hurling Developed Panel has been introduced to allow all players that (1) missed the last trial session, (2) were injured or (3) close to being selected, the opportunity to  show coaches that they have the necessary fitness and skill levels, at this stage in their development, to part of the panel for 2018.
The dates and times for the retrial will be issued shortly, however at this stage, it will likely be the last three Sunday's in January 2018.
Antrim U14 Hurling Squad 2018
Diarmuid Rogan – Rossa
James Boyle – Rossa
Stefan Hughes – St Johns
Luke Loughlin – St Johns
Paul Donnelly – St Pauls
Liam Walsh – St Pauls
Tiarnan Auld – St Pauls
Caoimhin Killyleagh – St Pauls
Sean Munce – St Pauls
Miceal Howell – St Pauls
Thomas Duff – St Pauls
Rhys Camlin – Lamh Dhearg
Odhran Gorman – Davitts
Deaglan Mooney – Davitts
Jamie McNally – Davitts
Niall Duffy – Brid Og
Brian McGurk – Brid Og
Daire McMullan – Dunloy
Seanna Martin-Ryan – Dunloy
Ryan Mort – Dunloy
Josh Schnell – Cushendall
Ciaran Sharpe – Cushendall
Joseph O'Rawe – Ballymena
Caolan Lennon – Glenravel
Criostai McAuley – Ballycastle
Jack Colgan – Ballycastle
Tiernan Heggarty – Ballycastle
James Bakewell – Ballycastle
Ronan Eager – St Endas
Shane Gray – St Endas
Enda McCartin – Loch Mor
Ruairi McCormick – loughgiel
Finn Henry – loughgiel
Connor Dickson – loughgiel
Ronan McCollum – Loughgiel
Conin Sheridan – Loughgiel
Niall McGarel – Glenarm
Daniel Smyth – Sarsfields
Anthony McGarrigle – Sarsfields
Eoin McBriarty – Sarsfields
Daniel Kearney – Oisins
Odhran Gillan – Oisins
James Sloan – St Galls
Niall Fallon – St Galls
Garric Adam – St Galls
Players selected for a retrial
 
Donal Gray
St Johns
 
Kieran Greive
St Johns
 
Daire Maginn
St Pauls
 
Odhran Kane
Lamh Dhearg
Conall McGuigan
Lamh Dhearg
 
James Devine
Davitts
 
Fiontan Cleary
Brid Og
 
Eoghan O'Mannion
Brid Og
 
Anthony McKenna
Brid Og
 
 
 
Dara Watterson
Dunloy
 
Tom McFerran
Dunloy
 
Cathaior McFerran
Dunloy
 
Oran Reid
Loughgiel
 
Tiernan McGurk
Ballymena
 
Ciaran O'Brien
Ballycastle
 
Jacob Macklin
St Endas
 
Odhran Rooney
Loch Mor
 
Oisin Colman
Sarsfields
 
Brendan Jackson
Sarsfields
 
Manus McMullan
Sarsfields
Paul Donnelly's mobile nr (07837 419976) & Declan Heggarty 07595 362912 
Parents of ALL players (including those for re-trial) are asked to the parents meeting on the 7th January (Full details will go out later)
---
Share This Story