Saffron Business Forum News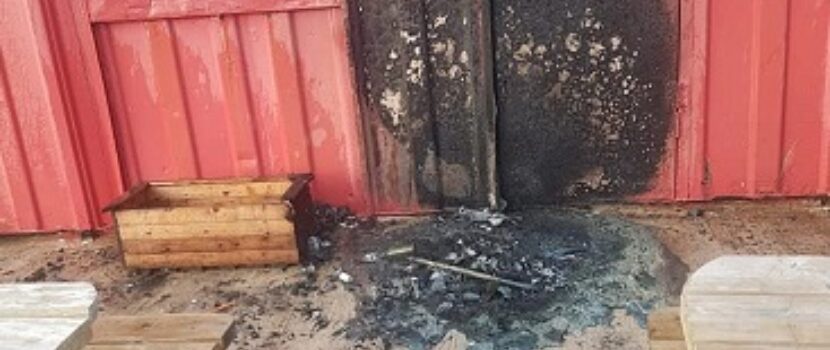 Mercury Security and Facilities Management to the rescue after break in at Naomh Séamas clg clubhouse
20th August 2020
The Naomh Séamas clg clubhouse shop was attacked by mindless thugs who pushed a bin to the door and set it alight. As can be seen from the photos, the damage was extensive both externally and internally with smoke damage ruining the club gear and all the stock in the shop.
Liam Cullen, Regional Director of Mercury Security & Facilities Management, stated "We were delighted to help the club. This club does great work for the local community and beyond.
This disgusting act took place in the middle of a pandemic when the pitch and facilities had been closed and in lockdown makes it even worse.
We have now installed a "fit for purpose" Mercury CCTV system that is remotely monitored with a live audio challenge back at the Mercury Command & Control Monitoring Centre 24/7 x 365, and this will be a significant deterrent in the future.
No one should forget the excellent ongoing work this club does for the kids and families and let's remember that the GAA was among the first voluntary organisations to mobilise its members to help assist those in our communities most vulnerable to the Covid-19 pandemic.
I wish our GAA clubs and all our sporting venues every success and many safe years ahead".
Click to view Naomh Séamus GAC - Testimonial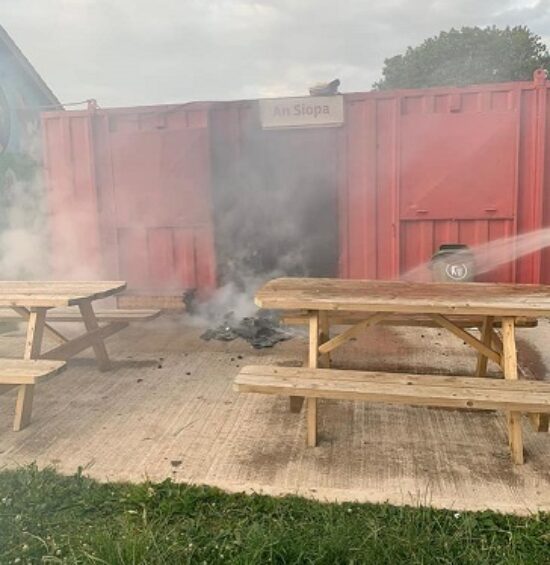 ---
Share This Story