Saffron Business Forum News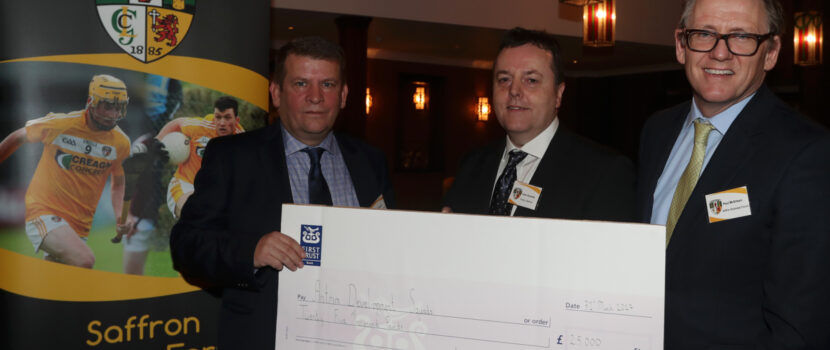 Saffron Business Forum present Antrim county chairman, Colin Donnelly, with a cheque for £25,000
3rd April 2017
Over 70 Saffron Business Forum members attended the Networking Business Breakfast in the Corr's Corner Hotel, Newtownabbey on Friday 31st March.
Hosted by Gerry Donnelly, attendees were invited to use the opportunity to network with new and current members over breakfast, before hearing about new developments within the business forum.
Antrim county chairman, Colin Donnelly, was presented with a cheque for £25,000 raised by the forum to be used for the development squads.
The forum hosted a Q&A with one of Belfast's most successful hoteliers, Bill Wolsey, managing director of the Beannchor Group. Founded over 30 years ago, Beannchor is one of Northern Ireland's largest employers in the hospitality industry.
---
Share This Story