Latest News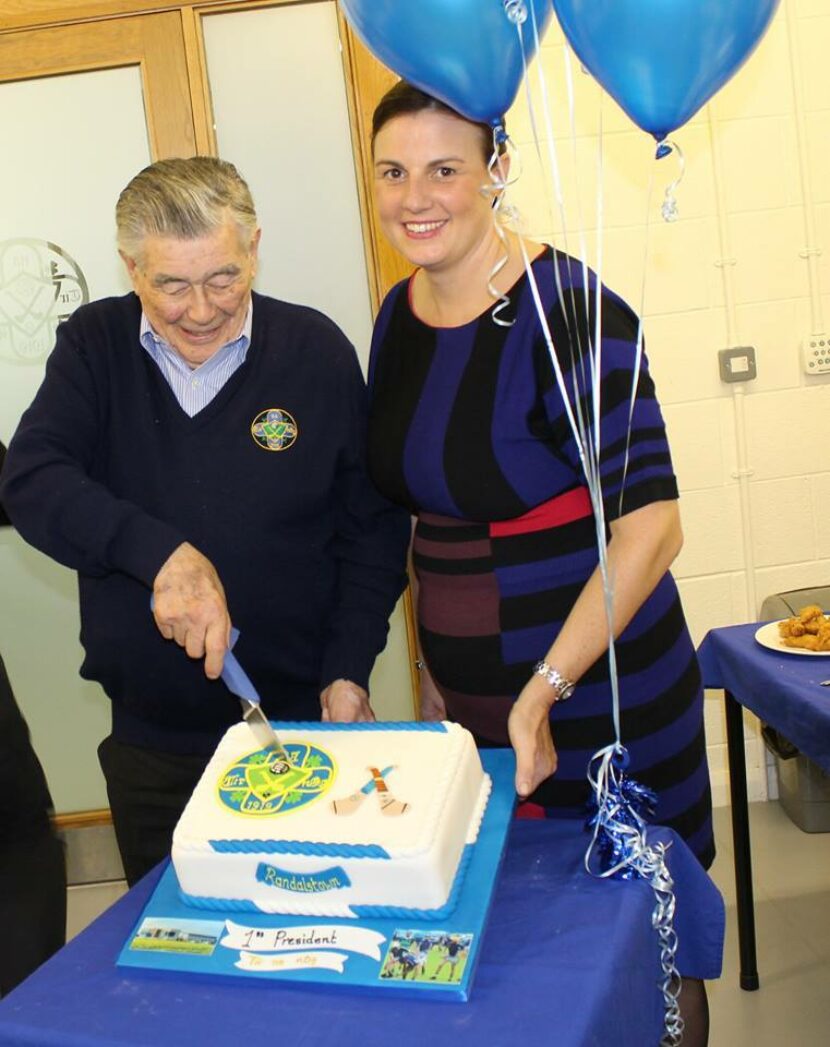 Tribute to Sean Martin
12th September 2017
Friends, every club has a few people who seem to always be there doing both the seen and unseen work which is necessary to ensure any organisation continues to function and tonight we are gathered to pay a special tribute to one such person whose service has been exceptional both to our club and the wider association. That man is our very own Sean Martin 
Seans father, Arthur was a founder member of the club in 1919 and its first secretary. As employment was scarce in the 1930s he along with his young family moved to Scotland for work where the rest of his family were born in Edinburgh. Happily he and his family returned home in 1946 and he, Arthur resumed his position as club secretary and retained that position until 1956. Sean took over the position in 1957 and held it for the next 41 years. 
Sean has also been in charge of the money end of our club lotto since it started almost 22 years ago and as every club will tell you that the most important fixture the club has every week is "lotto night" as that's the income which holds everything together. 
Sean has also played both football and hurling for the club, acted as a referee, danced in Scor representing the club for about 10 years, ran the set dancing class until he had his hip operation a couple of years ago, ran the whist drive every fortnight, cut the grass, marked the pitch, did the maintenance and basically anything else that needed to be done. 
Even more remarkably, during the 71 years he has been working for this club he has also been secretary of the South West Antrim Board, Secretary of the County Activities Committee (where he made the fixtures for all the clubs throughout the county), and when he gave that job up he took over as secretary of the County Discipline Committee. 
Sean, your service to both this club and the wider GAA has been exceptional and it is my great pleasure on behalf of the club to invite you to be our first ever Club President and I will shortly be asking the president of the Ulster Council of the GAA to present you with your presidential medal on our behalf.
Dearbhail McParland
---
Share This Story