Latest News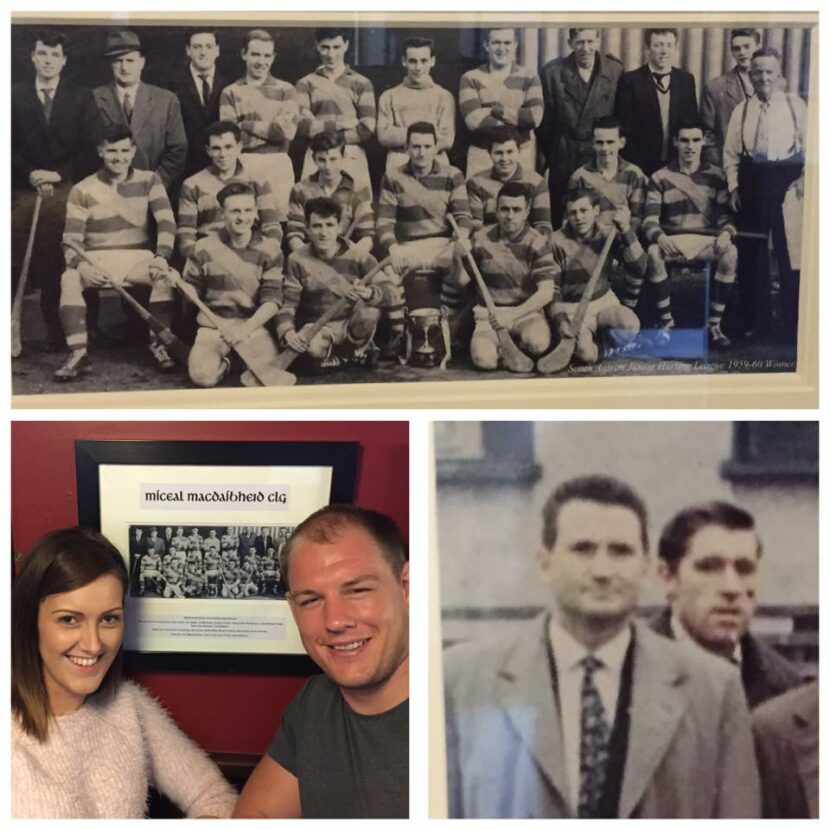 ​The Story of the Two Grandads
7th April 2016
Leanne Reilly (31) and Bronson Ross (30) met like a lot of modern couples, via a Tinder dating app match and a first date in Robinson's bar. Exactly 400 days later they would be secretly married in an elopement on a Croatian cliff top. Romantic, sure, but not extraordinary.

Except that Bronson is from Oamaru, a small town in the South Island of New Zealand. He found himself playing for Ulster Rugby thanks to Irish qualification through his mum whose family emigrated from Belfast, like many others, when she was 9, from a house just 2 miles from Leanne's.
It would be 3 months after their marriage however, with the visit of Bronson's dad (Rob) to Belfast that they would realise the true extent of their Belfast connection. As part of a tour of West Belfast they took Rob to the Davitts GAA club on the Falls Road to see a photo of Bronson's grandfather, Jimmy McGeown, in an old team photo from 1959.
Just one row back, in the same team kit, would stand Leanne's paternal grandfather and captain of the team, Bobby Reilly.
Unbeknown to Bronson and Leanne, the two men had played together as friends before the McGeown's left for a better life on the other side of the world.
More than half a century later, their grandchildren would unwittingly tie the two families together again, as sport in the blood brought Bronson to Belfast.
Stranger still, when Leanne was a young child at school, her parents had planned to emigrate also.
To the South Island.
The paperwork was ready, only that Leanne's mum pulled out at the last minute for fear of losing touch with her family.
So was it a random match on Tinder or were they destined to meet, one way or the other, halfway across the world?
We hope Leanne and Bronson join us at Croke Park on 23rd April to cheer on the Saffrons.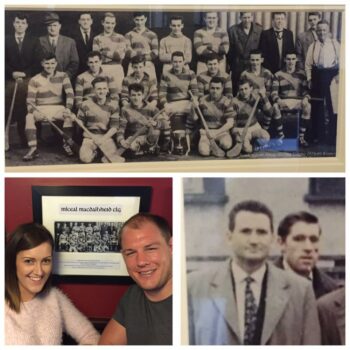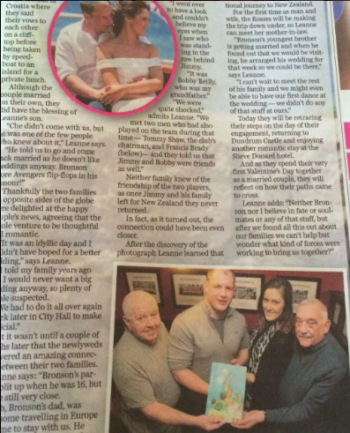 ---
Share This Story