Latest News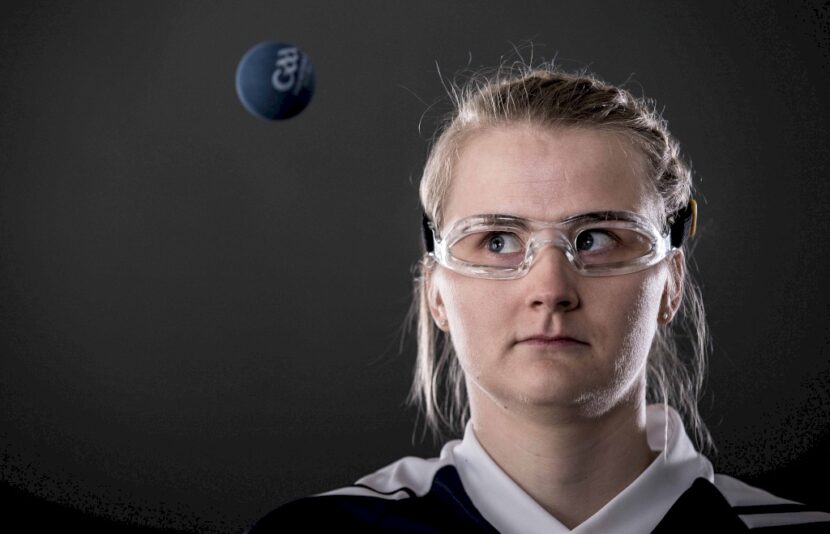 ​The laid-back life of Reilly
15th March 2016
The laid-back life of Reilly
Paul Fitzpatrick spoke to the most chilled out world champion you're ever likely to meet, Aisling Reilly.
You've seen the publicity shots and you can imagine the snapper giving his instructions at the photo shoot. Click. Click.
"Look angry! That's good – now, snarl!"
The athlete stands against a darkened backdrop, brow glistening with sweat, arms crossed, ball in hand and
murder on their mind. Click...
You flick through the library of images and your mood changes. This handball – it must be like boxing, the pain business, you think. These players have clearly got what the fight announcers call baaaaad intentions. Click.
And then you meet the top ranked player on the planet, the one that's surely the baddest of the lot, the Queen of Mean, and you expect a grizzled veteran with the assassin's eye.
But this superstar grins and yawns, exchanges a wisecrack with someone and fires off a text. She's smiling, fresh out of the court after winning an All-Ireland semi-final and keeping an eye on the other one, more to pass the time, you feel, than anything else.
Introducing Aisling Reilly, the most laid back world champion you'll ever meet. On the court, she's explosive and aggressive – off it, her capacity to sleep is legendary.
A week on from that double-header in Kingscourt, she speaks over the phone and is asked about her engaging history with Catriona Casey, the methodical Cork player who is the ying to her yang. Casey is brilliant, chillingly so – she's driven, plays the percentages and has the nerve to match Reilly's verve.
Aisling's style is fiery and attacking – she goes low, and often. The rivalry, then, has it all, bar, maybe, bad blood.
How did it start, this ongoing arm wrestle for the crown?
"In the beginning I think I was just stronger and she probably went away and worked on coming in to play me whereas I was just happy enough going in and playing my game as I normally would have," says Reilly matter-of-factly.
"But obviously she adapted quite well and she started beating me so I was going back to the drawing board and saying 'what can I work on, what can I do here?'.
"It was just literally changing two or three things to try to pip her to the post again."
What those "two or three things" were, she doesn't reveal, but there's no fuss, no hinting at a secret weapon that has tilted things back in her favour. This cat keeps her cool.
In a recent interview with the Belfast Telegraph, she was asked about the lack of mainstream recognition for world-class handballers. Readers expecting a woe-is-me diatribe, some tears or bad temper, will have been disappointed.
"It doesn't really bother me. I know that I am a world champion and I am fine with that," she told journalist Declan Bogue. Case closed.
As Reilly speaks now, six days out from the big one, Casey is thousands of miles away winning a pro tournament in New York in emphatic fashion. Aisling's at home in west Belfast. She likes travelling but, she says, she doesn't like the jet lag – often, she picks up a bug.
So, she spent the weekend hitting balls in her home alley on the Shaw's Road. The dazzle and frazzle of midtown Manhattan and the storied New York Athletic Club, along with the dollars for the winner, held some appeal alright - but a week before the All-Ireland final? Nah, no thanks.
"I didn't go last year and it proved to be the right decision... It just seemed like the safer option not to go.
"She benefitted from more games whereas I hadn't really played much last year, I got a bye through the semi-final and court time for me was very scarce. Then again, having to travel and recover in five days might have been a factor, I genuinely don't know."
On that occasion, Reilly won in straight games to retain her All-Ireland title and she later followed up with a tiebreaker win over Casey in the final of the World Championships in Canada.
After the pressure of that one, she quickly wound down again. She intended to ease off over the dog days of winter but a last-minute decision to attend the US Open in Los Angeles paid off, and then she took a step back, just threw the gloves in a drawer for a couple of months and relaxed.
"I think coming back from Canada, I was tired and nearly didn't go to the US Open – but I'm glad I did. When I came back from California then I nearly didn't look at a court.
"I went to the Ballaghedereen tournament [she played an exhibition match there in January], I had played one game before that, then I went to the She's Ace. It was a complete break and I needed that, I was just mentally and physically drained from the previous six months."
Since then, she has trained hard. She'll practise shots and grab games with whoever is around ("anyone I can get my hands on, Ricky McCann, Sean Devine, a wee fella called Jordan O'Neill, some of the boys in my own club, the old-timers!") and works on strength and conditioning on her own.
When the pressure comes on this Saturday – as it surely will – she'll need those reserves in the bank. She knows that Casey plays at the highest level and trades in a different currency to any other player.
At the summit, the air is thinner. So, she'll need to be fitter than ever.
"How do I prepare for her? I suppose it's the same way. You know the intensity of the game is going to be much higher for a much longer period of time. You kind of have it in the back of your mind that it's going to be at least an hour or above so you have to prepare mentally for that.
"But all the training over the last few months is gearing up for big games of at least an hour and a half's duration."
Both players performed well in their semi-finals, with Reilly particularly impressive against young Galway right-hander Ciana Ní Churaoín, a players whose powerhouse style is a carbon copy of her own.
"I was expecting a tough game. To be honest, I was moving well and hitting the ball really well but the score didn't reflect how tough the game was. Ciana really put it up to me, I just felt like I was hitting the right shots at the right time.
"We were playing for close to an hour so even though it was single digits, it was tough. I always expect that going in to play Ciana because she's close to me in terms of her strength and her power."
Employed as a fitness instructor in former world boxing champion Brian Magee's gym, she trains a few mornings a week alongside other elite athletes in the Sports Institute of Northern Ireland. As the two-time defending world champion, she's seen as the flag-bearer for ladies sport.
But if you think that adds pressure, well, you don't know Aisling.
"It doesn't really. It's something that I've been working towards over the last 10-plus years. I always wanted to be a world champion and an All-Ireland champion and picking up those titles is great, obviously the hard work is paying off.
"There are a lot of good girls coming up now behind me and I suppose you do have a target on your back but that's part and parcel of sport and it's something that I enjoy because it drives me on and it makes me want to go training and get better.
"But I'm just focusing on winning another one and another one and another one and as long as I can do that, I'm happy. "
Either way, the feeling is that she'll take it in her stride.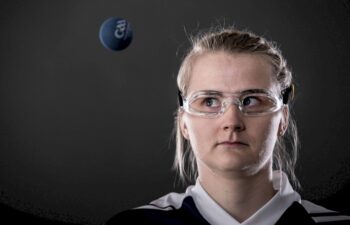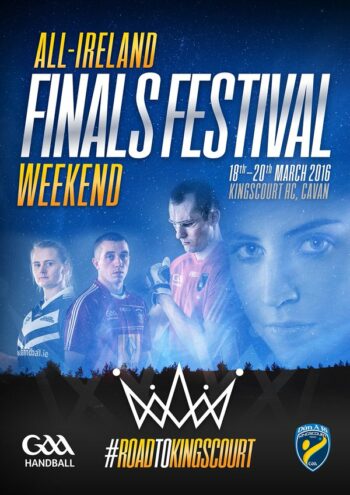 ---
Share This Story