Latest News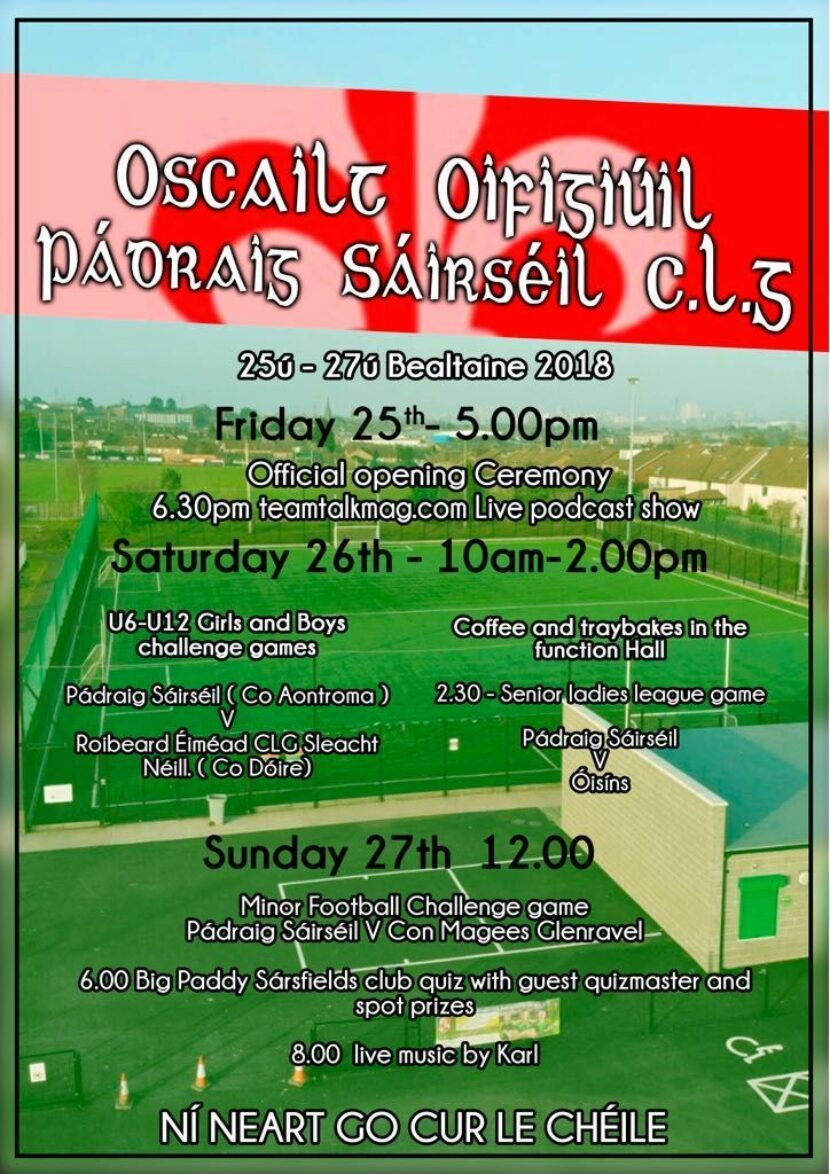 Oscailt Oifigiúil Pádraig Sáirséil CLG
15th May 2018
Oscailt Oifigiúil Pádraig Sáirséil CLG 
See flyer for details of the official opening of Pádraig Sáirséil CLG's new facilities. The new facilities include a new male/female changing block, a gym, a refurbished community hall, a resurfaced car park and ball wall.
There is a full weekend of activities and events planned to mark the occasion and to thank the various grant funders, fundraisers, club volunteers and friends for delivering the new facilities, which will be of great benefit to the Club and the wider community.
#GlasAgusDubhAbú
#FutureBrightFutureGreen&Black
As part of our Facilities Opening Celebrations, we are delighted to have @teamtalkmagLIVE this Friday at 6.30pm. We will have guest panelists were we discuss all things @AontroimGAA and wider issues in the GAA. All Gaels welcome to attend this event.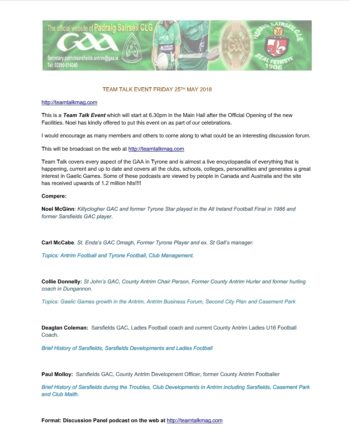 ---
Share This Story