Latest News
Operation Transformation Back in St Ergnats GAC, Moneyglass
18th January 2016
Back by popular demand Operation Transformation 2016! Last year the people of Moneyglass lost 60 stones in weight in just 6 weeks! And doing so made loads of new friends, began a whole new healthier lifestyle and had a lot of fun along the way.
Operation Transformation caters for all ages and levels of fitness by providing a varied range of fun physical and mental activities, including: Couch2 5K , Pub Quizzes, Assault Courses, Orienteering, Circuits ,Dancing Classes, Walking ,Mountain Climbing ,Cycling and Health & Wellbeing Talks.
The full program will be revealed on the Registration and Information Night on Monday 25th January at 7pm in the Clubrooms, with the first weigh-in on Monday 1st February. Full body-fat analysis is also available to all participants.*Please note: You do not have to partake in the weigh-ins. However if you do, dietary advice and information will be available, all weigh-ins will take part in a confidential manner and will be carried out by a healthcare professional.*
The Registration Fee is £10 and then £5 per week for the 8 week program. This runs over Lent up until Easter and each person will receive an OT t-shirt, information pack and admission to most activities offered. There is a discounted price of £45 available for up-front payments.
You will be assigned to a team, again this is optional, and the teams will meet each Sunday for a hugely enjoyable Team Challenge. Inner strengths and qualities you had forgotten existed will be rediscovered!
To pre-register please text "Name" and "0T2016" 07731531933.
The registration form will be available to download on the Club website www.moneyglassgac.com ; this can be filled in and brought along on the 25th January. Don't miss out! Limited places available!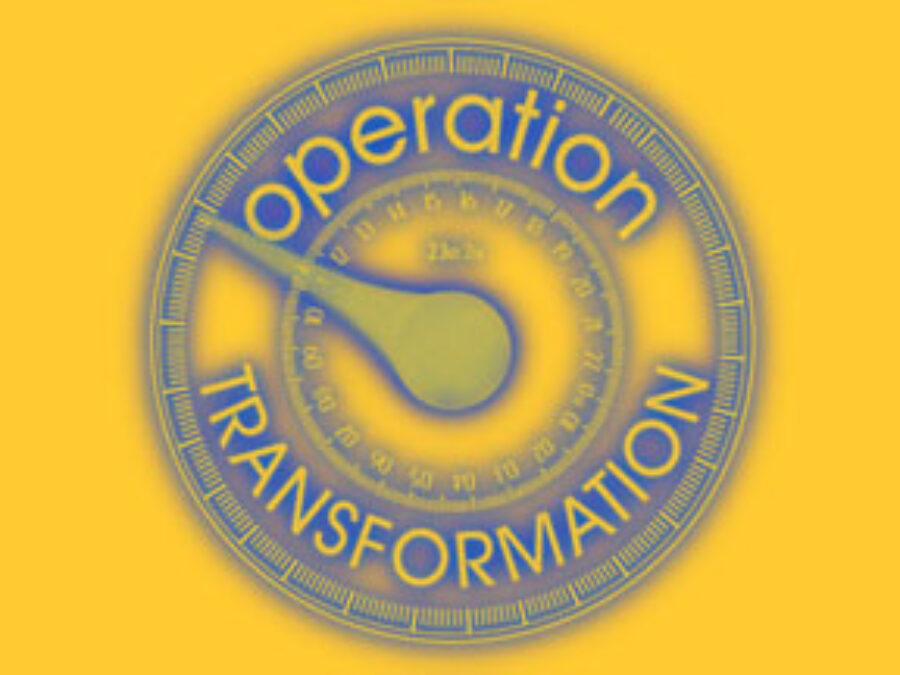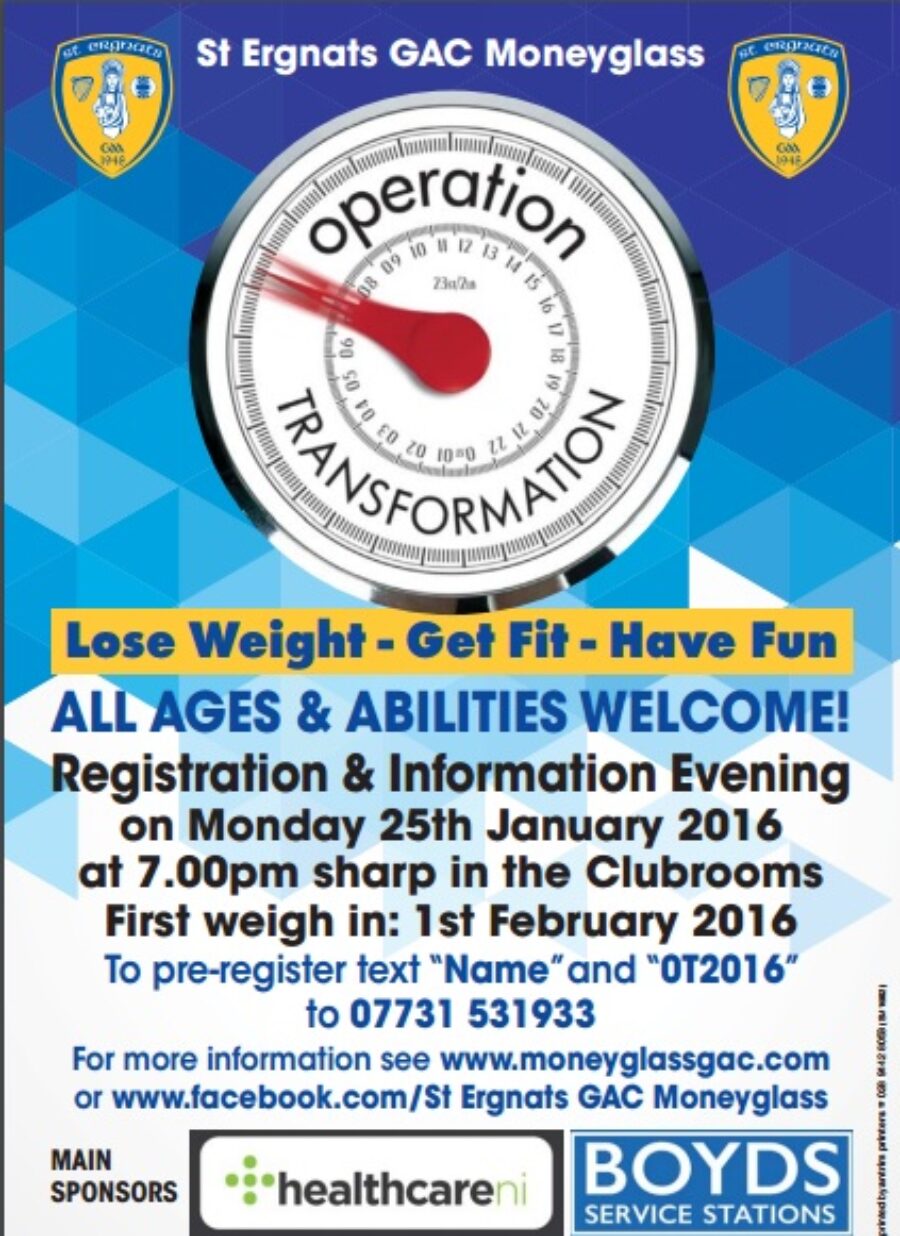 ---
Share This Story