Latest News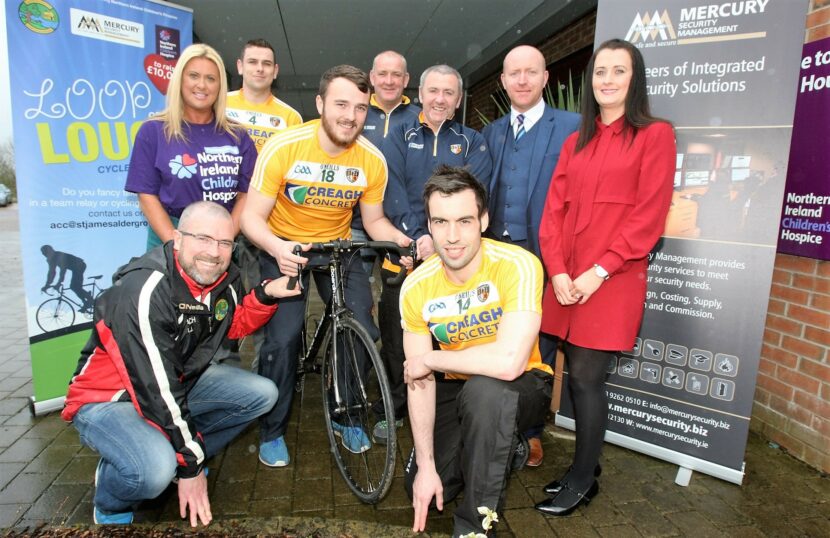 Loop of the Lough in Aid of the Northern Ireland Children's Hospice
21st April 2016
---
Naomh Seamus, Aldergrove GAC, are delighted to announce that 'Loop of the Lough', the 2016 Aldergrove Cycling Challenge will take place on Saturday 9th July 2016.
The event, which is sponsored by Mercury Security Management, challenges cyclists to take part in an 77 mile 'Loop of the Lough', to raise funds for the club and Northern Ireland Children's Hospice. Cyclists can pedal the full 77 mile route around Lough Neagh or choose to take part in a relay team of 7 with each team member completing approx. 11 miles.
How to Register
If you fancy taking part in a relay team or the full loop then get in touch by emailing acc@stjamesaldergrove.com
Over 24 relay teams comprising of Naomh Seamus members have already signed up to take part in this special event to raise much needed club funds and to support life-limited children and their families.
Speaking at the launch of their fundraising event, spokesperson for Naomh Seamus, John Jones said;
"Naomh Seamus have been successful on the field for over 50 years and it's very important to continue this growth within the parish.
"We decided to set up Aldergrove Cycling Club to encourage people of all ages and fitness levels to get fit and active. On the back of this we decided to organise Loop of the Lough and to support the Northern Ireland Children's Hospice. Our goal is to raise a massive £10,000 for the local children's charity and any further income will be going directly to Naomh Seamus so we can continue to support our local community.
"We would also like to take this opportunity to thank Mercury Security Management who are the primary sponsor of this event. Their support will help us to ensure that this event will be one to remember for years to come."
Jenay Doyle, Community Fundraiser for NI Children's Hospice added;
"We would like to thank Naomh Seamus, Aldergrove GAC, for choosing to support our charity. We are delighted to be involved with this fantastic fundraising event and we wish them every success.
"Each year NI Children's Hospice cares for approximately 300 life-limited children and their families. This is only possible because of the continued support we receive from the local community. Naomh Seamus have set themselves a goal of raising £10,000 for our charity which is enough money to pay for 333 hours of Children's Hospice Care. We simply can't thank them enough for their support."
To register for this event or to find out more information please email acc@stjamesaldergrove.com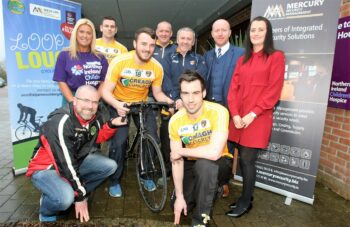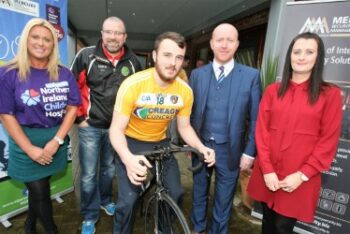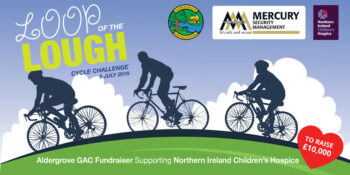 ---
Share This Story