Latest News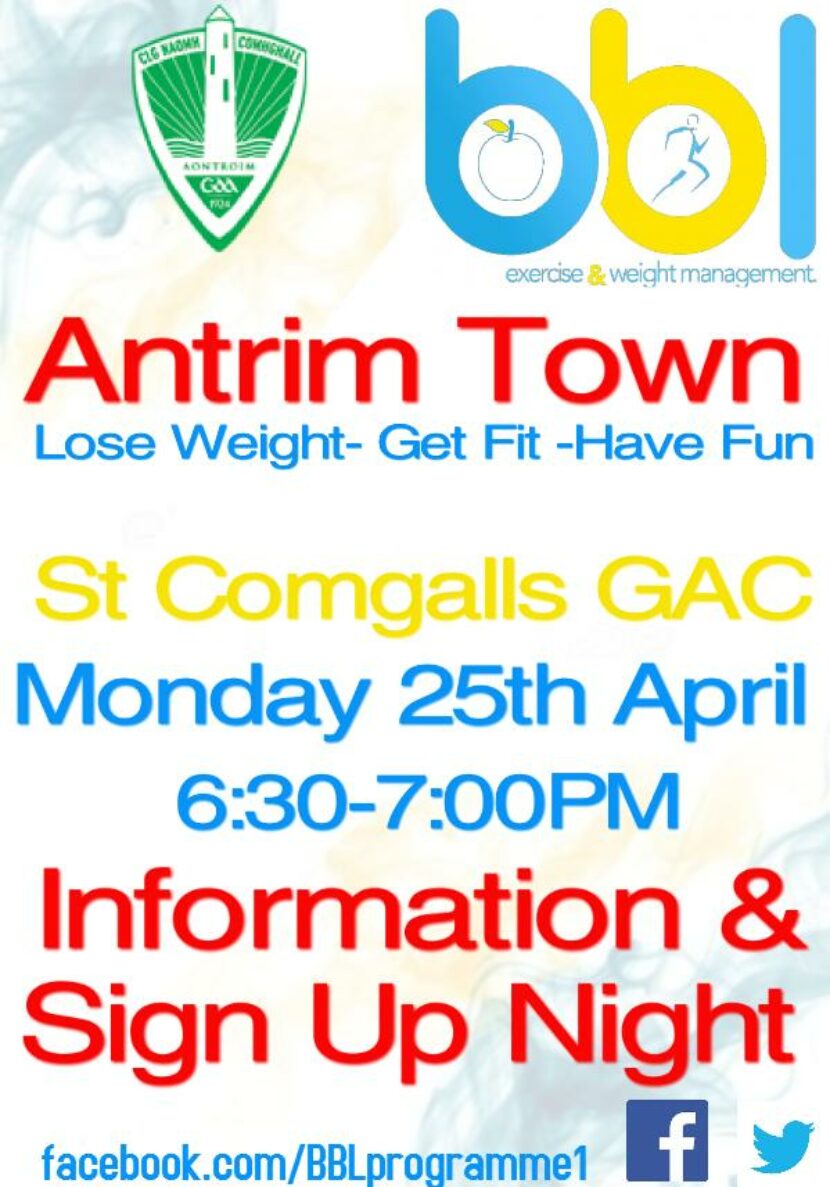 Building Better Lives with St Comgall's
22nd April 2016
Building Better Lives is a comprehensive 10 weeks health and Well Being programme. The purpose of this programme is to not only support but enhance the work that is currently being done by many GAA clubs to improve not only member's health and well being but also increase community involvement within the club.
BBL delivers 3 weekly sessions over the period of the 10 weeks.
Two of the sessions are physical, however this is nothing like a gym...its much better. The 3rd session consist of an optional weigh in and a compressive talk covering a wide range of topics aimed at improving your Physical, Social and Mental Well-Being. All sessions are delivered by a full qualified tutor.
The sessions are Engaging-Educational and most of all Empowering. You will be give the know how to Build a Better Life.
We currently have over 350 people taking part in the programme on weekly basis. People like you achieving exceptional results be it losing lots of weight, getting fitter, having fun or meeting new people. BBL is a programme that you cannot afford to miss.
The cost for the full programme is £60(that's £2 per session)*
*Payment can be made up front or broken down to 2 £30 payments.
If you want to know more about the programme visit www.facebook.com/BBLprogramme and read the awesome results that we have had not just by individuals but also by clubs who have benefitted from hosting the programme.
Information and Registration takes places this Monday 25th April for St Comgalls GAC, Antrim, 6:30pm- 7:00pm @St Comgalls Pitch.
Come along and Build a Better Life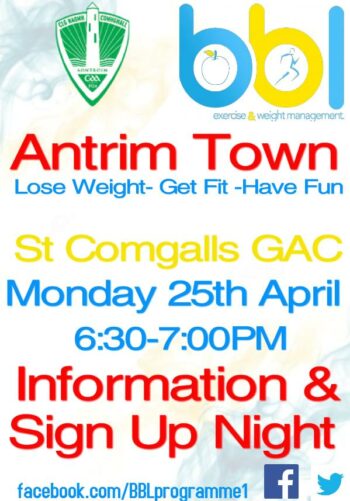 ---
Share This Story