Latest News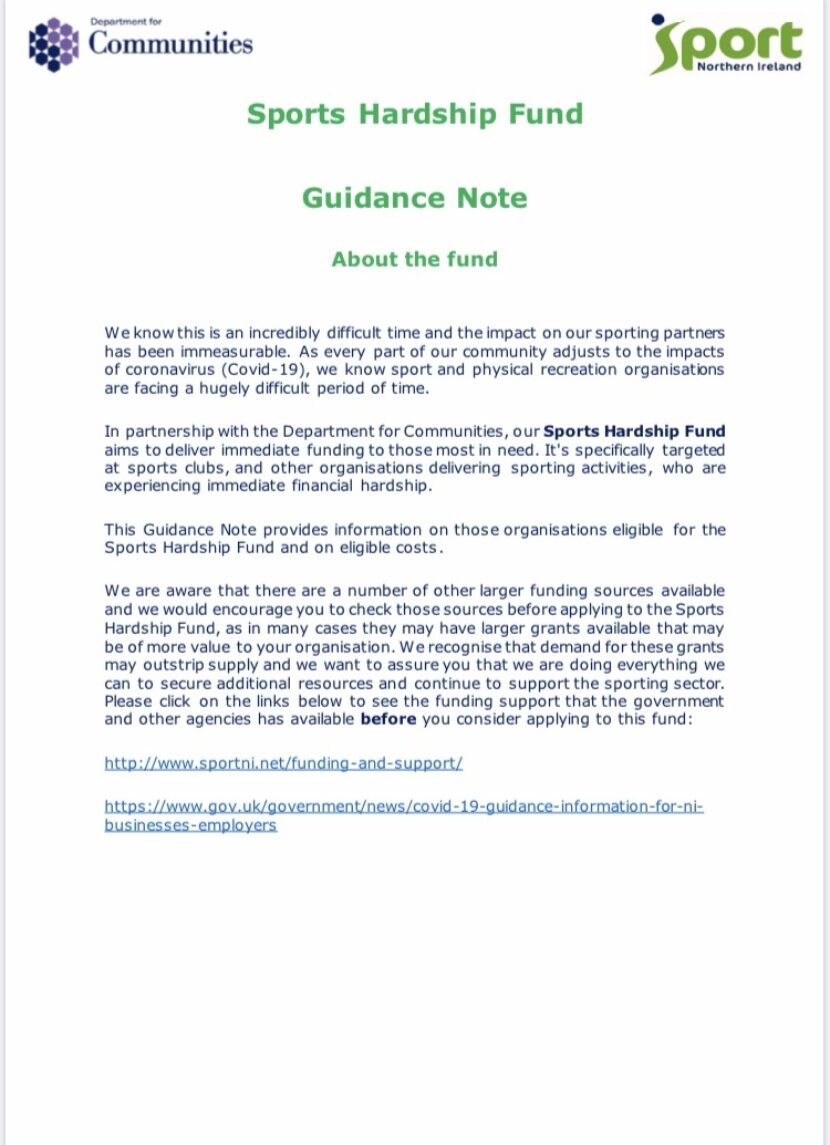 APPLY NOW: Sports Hardship Fund
14th April 2020
Sport NI in partnership with the Department for Communities have launched a Sports Hardship Fund with the aim to deliver immediate funding to those most in need. It's specifically targeted at sports clubs, and other organisations delivering sporting activities, who are experiencing immediate financial hardship.
The types of organisations eligible include Governing Bodies of Sport, local sports clubs forced to close at short notice but who are facing ongoing costs around rent or lease costs, sports facility maintenance and utility bills; community and voluntary sector organisations and charities who deliver or enable sport and/or physical recreation.
What will they fund
The fund has been developed to help sport and physical recreation organisations meet their obligations, in particular fixed costs, which are no longer supported with revenue as a result of coronavirus. This might cover expenditure on:
• Rent/Lease
• Utility costs
• Essential ground maintenance
• Insurances
How much will they fund
Each successful applicant will receive £2,000 for costs incurred from 1st April 2020.
Where to apply
Please click the link below to read the programme guidance notes and to begin an online application for the financial support fund.
http://www.sportni.net/funding/our-funding-programmes/sports-hardship-fund-2/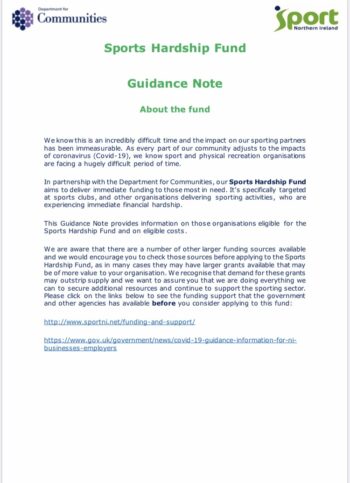 ---
Share This Story