Latest News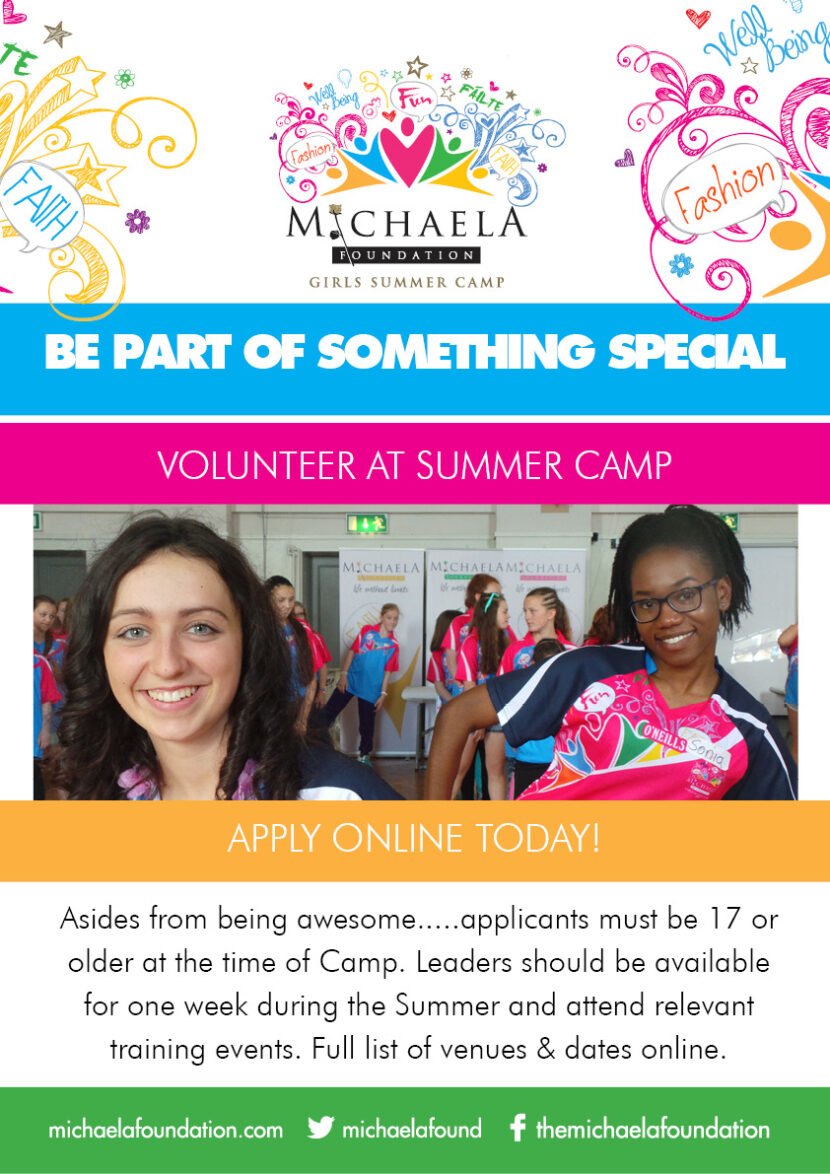 Antrim Michaela Girls Summer Camp
9th February 2016
Give a little, gain a lot!
Are you interested in volunteering a week of your time this summer? Are you interested in forming new friendships, developing your interpersonal skills, sharing your talents and giving something back to your community?
Whilst volunteering at a Michaela Foundation Girls Summer Camp allows you to make a real difference to the lives of the Campettes, volunteers get a lot out of the experience too. So, if you're interested in inspiring young people, having fun and enhancing your own skill set, then apply to volunteer at the Antrim Camp. In the past, we have been oversubscribed with applications. Therefore, we would encourage anyone interested to apply as soon as possible and to ensure that their personality shines through their application form.
th-8th July and you must be 17 years old to apply to volunteer. Any questions please contact camps@michaelafoundation.com
To find out more about the specific roles available at camp: http://michaelafoundation.com/get-involved/volunte...
To apply to be a volunteer:
http://michaelafoundation.com/get-involved/volunte...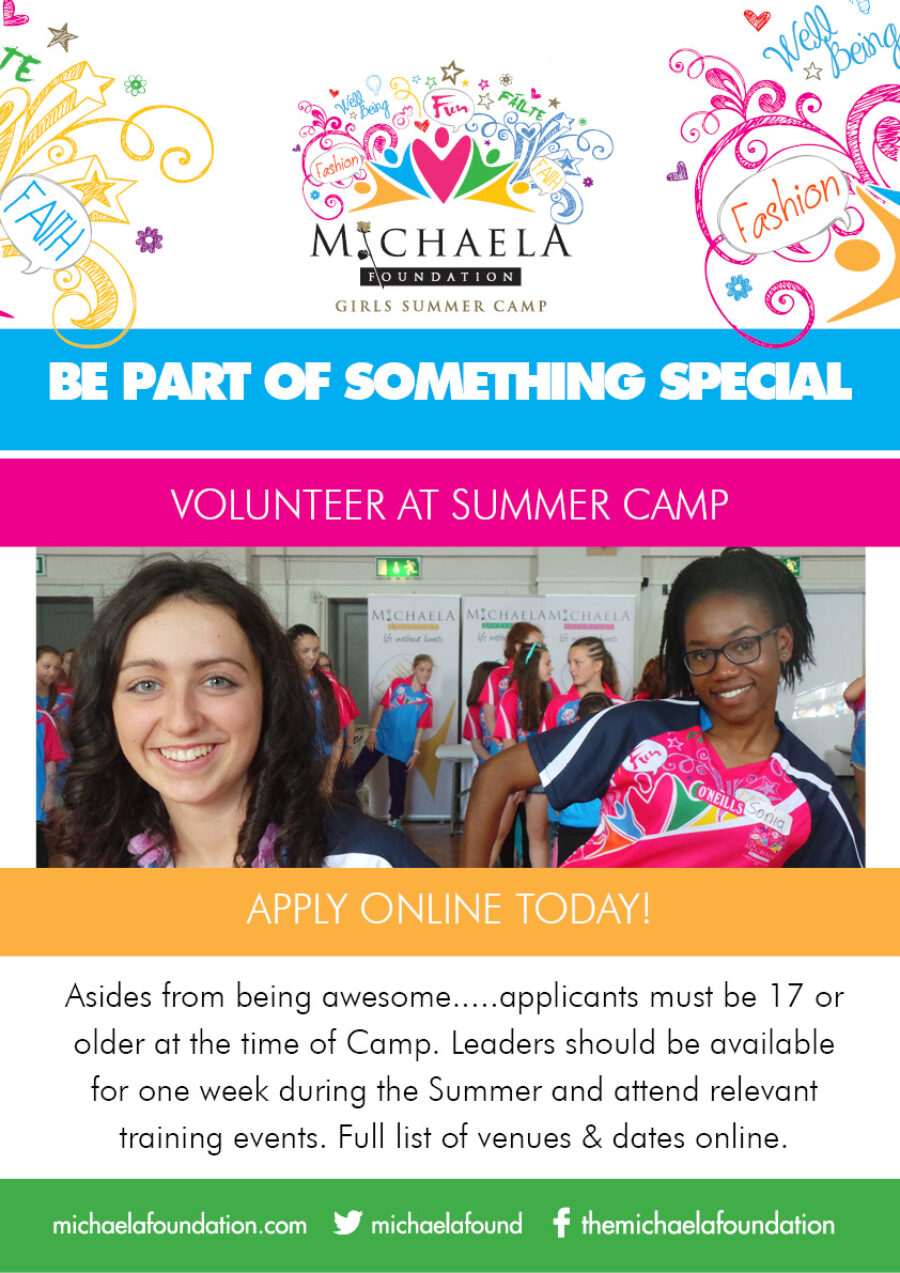 ---
Share This Story