Latest News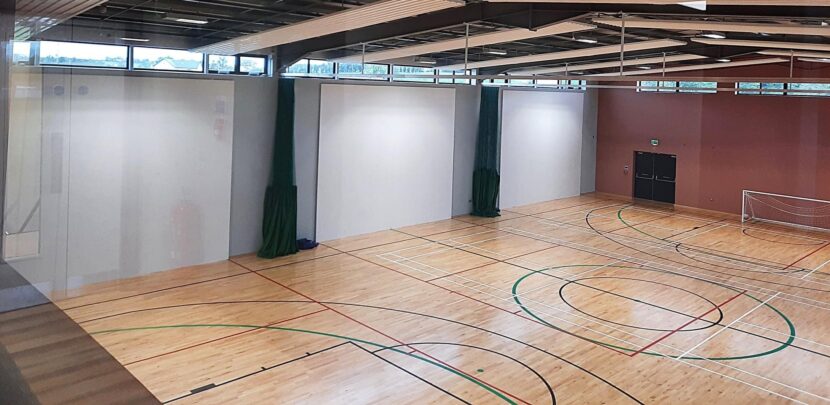 Antrim Gaa Handball : New Beginnings
23rd May 2021
Co Antrim GAA Handball..
New Beginnings
On Tuesday the 7th February 2020 a new Antrim GAAhandball committee was elected.
The outgoing committee led by Chairman Conor Flynn of O Donavan Rossa GAC , Secretary Willy Woods of St Galls GAC, Vice Chairman Phillip O Neill of St Galls GAC and Robbie Mc Mahon of Gort Na Mona GAC were sincerely thanked for the previous four years at the helm. They will now pick up their roles as club juvenile coaches and club secretaries. As well as the outgoing committee the previous long serving committee comprising of Bobby Maguire, Richard Murphy, Seamus Graham of Queens Handball Club, Sean McEntee and Jim McCullagh RIP and many others were thanked. Over a 40 year span this group had worked with numerous committee members serving Antrim handball through a highly successful period.
Handball started in Belfast as Belfast Handball Association in 1976. Started by Robert Maguire who canvassed the GAA clubs with Seamus Collins who was a student at Queens University student and was the first Chairman. They were informed by Croke Park that if they wanted to enter competitions they could only do so through the Co Antrim Committee so they created a Committee with Richard Murphy as Chairman.
Antrims handball success was visible on various platforms.
An eight division league which was the envy of handballers country wide was put in place. Winning, promotion & relegation were all fiercely challenged and celebrated over a ...... yr term were club teams winning the Antrim league would on occassion enjoy club all ireland success. St Pauls in ....... and Gort Na Mona in ........
Each division was made up of six to eight clubs with four players per team with divisional games taking place on a Monday, Tuesday, Thursday and Friday with most clubs holding internal training nights on Wednesday evenings in Queens, Rossa and Beechmount . Saturday afternoons in St Pauls and Beechmount and Sunday Mornings in Rossa and Queens became the training times for the high achieving club teams.
The antrim championships in the various categories was a title to be earned and demanded respect throughout the county, province and indeed Ireland.
Many Antrim winners being favourites for their All-Ireland campaign and indeed in many grades the Antrim runner up and semi finalists were among the top ten of their respective grades such was the strength of handball in Antrim. Familiar names of Jim Mc Clean, Charlie Nugent, Sean Moore, Seamus Graham leading into the next generation and golden era of singles with Billy Silcock, Stevie Madden ( Rip ) Paddy Crothers, Joe Rainey and in doubles Joe Mc Allistar, John Mc Garry Larry Rainey that fed a hunger for young starlets like Ricky Mc Cann, Sean Devine & Seamus O Tuama all competing at the highest grades for club college and county.
Facilities & Court Developments.
Antrim undoubtedly holds the best standard of courts within a short distance from each other, Rossa, St Pauls, Gort Na Mona and Sportlann all within ten minutes of eachother with first class courts and viewing facilities, these will hopefully be added to by St Galls, St Endas and Casement Park providing our flagship venue.
Why the history lesson?
The incoming committee which will be chaired by Paul Graham of Gort Na Mona HC believe looking back is a good place to start for new ideas! in order to set targets for where they want handball to be positioned in the next 10 years "getting back to what we had in the 80's and 90's would be a massive achievement "
Unfortunately, with a lack of player development within clubs and kids and coaches and parents being pulled in many directions a minority sport like handball can easily fall victim to lack of interest or priority.
It must also be acknowledged that handball is a difficult sport to get the hang of, hard to promote, hard to coach and hard to retain attention as becoming competent takes time, as challenging as it is, handball is referred to as the "perfect game".
Skill, ambidexterity, speed, speed endurance, tactical awareness, fitness, strength, attitude, sportmanship, handball is a game where you get to stand alone and develope an individual resilience to sports ups and downs, handball is a sport to be treated as a work in progress, a sport for a life!
Within the sphere of marketability , handball is difficult to market as a stand alone game, within our county it must be promoted to the club mentors as a complementary game to gaelic football and hurling/camogie. Any player playing Handball will without doubt enhance all skillsets mentally and physically and will rapidly improve their gaelic or hurling.
Incoming Committee :-
The new committee will be commenced their roles in March 2020 although Covid 19 stopped any new initiatives being followed up.
Things are being put in place at present to hit the ground running come September 2021.
Current Committee
Chairperson Paul Graham Gort Na Mona
Vice Chair Fiona Shannon St Pauls
Secretary Gerry O Neill St Pauls
Ass Sec Conor Flynn Rossa
Treasurer Sean Mc Shane Gort Na Mona
Child Protection Sibeal Gallagher St Pauls
Youth Officer Paddy Roberts Ardoyne
Coaching and Development Officer Fiona Shannon St Pauls
Fixtures Sean Mc Gurn
Fixtures Noel Roberts
Shes Ace Aisling Reilly
PRO Sean Kelly
Delegates to Ulster Gerry O Neill and Paul Graham & Conor Flynn
Delegates to County Board Paul Graham
Delegates to Congress Paul Graham Gerry O Neill Conor Flynn.
Club Connectivity.
In recent years this relationship has wayned so a keen focus has been made to individual key members to discuss the plans with each club to regain a strong interest and sense of oppurtunity
This has started very positively however full acknowledgement is given to the "work starts now" scenario.
At present, Rossa, St Pauls, GortnaMona, O Donnells, St Galls, St Peters, Queens, Davitts, Ardoyne have all assigned club secretary's to create the overall committee team set up.
This will be a very open committee were inputs will be fully welcomed, the one area the new committee will be quite robust and protective of is the proper coaching of juveniles. Our aim is for participation, but not as a measure of ultimate success, good coaching to good numbers is the target and for girls and boys to learn the basics very well to hopefully catch the bug to then self develope !!!!!!
Further clubs have previously been involved in the Antrim leagues and will be invited back such as Lámh Dhearg, Down Patrick, Saval and new potential clubs such as St Endas who attended the meeting and expressed keen interest to get started up.
Side Note,
St Endas have approx 600 children in the juvenile age groups we intend coaching, that statistic alone highlights the club and county potential.
Adult Handball.
A highlight of the current participation levels is the current two division league where the average age is past their peak performing years, that said, we see the league as crucial to the social handballer as many important aspects are catered for, similar to what half pace hurling is doing for so many ex hurlers, handball league has provided consistant exercise, a structure, a target, competition, team camradery and many more healthy outcomes as well as the odd muscle ache going on 40+ years.
The league format in its current structure will evolve to assist the players. League championships will be added to the season as well as the main league and main county championships.
Juvenile Development & Partnering Gaelfast:-
This is the key drive for the committee and can only be made possible with guidance and assistance from gaelfast who have been highly positive and proactive in creating a joint masterplan with key milestone setting with the new committee.
It will be Antrim GaaHandball's responsibility to develope handball and Gaelfast will assist wherever possible, so the committee are fully aware of the task ahead and extremely grateful to have gaelfast as a partner.
Schools Coaching
Gaelfast coaches will predominantly coach in the schools with Antrim Clubhub Coaches going in at key progress stages to assist in the target setting for teachers and pupils. At present, Gaelfast have 100+ schools being introduced to or being further developed in handball.
The main coaching pathway for Antrim schools handball is 1 wall handball or Wallball as its known. Introduction via wallball will act as a conduit to participation in our club hubs 40x20 courts with club coaches delivering consistant coordinated tutorials.
Club Coaching.
15 coaches will be setting up coaching nights over our 9 courts in 5 venues in the incoming year.
Time slots and age groups with allocated coaches will all be planned and rotas created. This will be managed by the committee and will link into the schools network via Cumann na mBunscol and Gaelfast.
Documented Development Plans
A start up plan, a 5 yr plan and a 10 yr plan is being designed at present with experiences of Tyrone, Cavan and Cork all contributing and sharing their expertise.
Ultimately, we need to get to a stage were we have a thriving inter county juvenile league and championship with a number of individual tournaments throughout the year to keep kids developing, 1 wall will have to be part of the seasonal coaching in schools, whiterock leisure Center, queens pec and any clubs that have 1wall set up in gym halls. Each facility will be utilised for coaching and competitions.
At present, Naomh Eanna have started Wallball at their highly impressive new Hall and have received a clinic from Aisling Reilly and Seán Clarke.
Edmund Rice College are undergoing refurbishments to their two 3 wall courts with funds raised by a few past pupils.
Hopefully this can act as a catalyst for St Marys on Glen Road and many more schools.
The hard work starts now.... if you're interested in starting handball or for your Son or Daughter starting handball then please follow this page and keep an eye out for further information where we will anounce coaching clinics.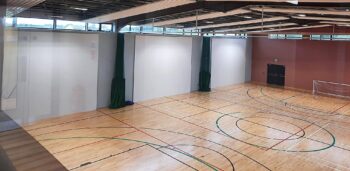 ---
Share This Story