Latest News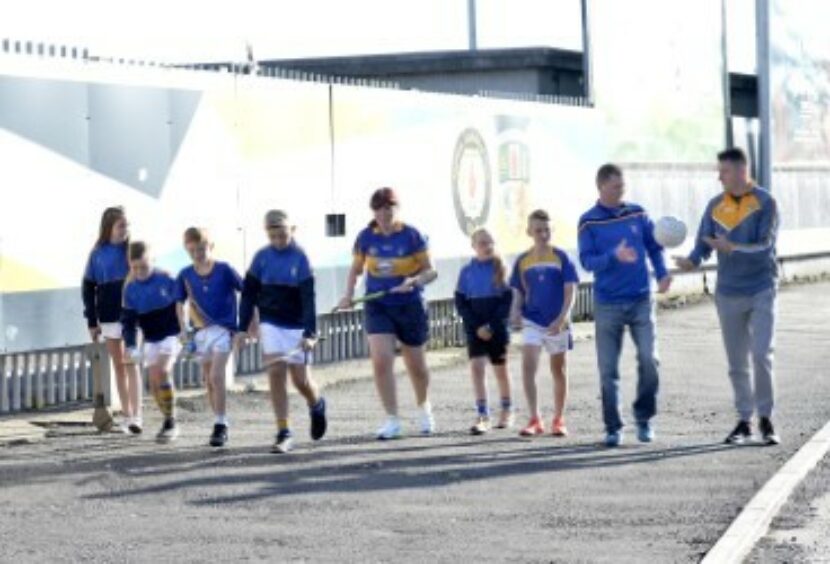 A non-stop solo run from GAA HQ to Casement Park in Belfast
11th September 2017
GAELIC football fans will descend upon Dublin this weekend for the All-Ireland finals, but members of O'Donovan Rossa GAC and some special guests will be heading in the opposite direction as they complete a non-stop solo run from GAA HQ to Casement Park in Belfast to highlight the need to 'Build Casement'.
At 7am at Croke Park this Saturday morning, the ball will be thrown-in with Shane Prendergast, an All-Ireland Senior Hurling Championship winner with Kilkenny in 2015 and captain in last year's final, gaining possession and going on a solo-run before off-loading to the next in line who will begin the long trek to Belfast.
Solo runners are given the option of completing their mile with either a football or hurling stick and sliotar, a nod to Rossa's proud status as a highly decorated dual club.
The route will last 115 miles with each runner completing one mile each before passing the ball onto the next runner. 
In all, the run is expected to take 30 hours with the final leg beginning at the Devenish Complex on Finaghy Road North on Sunday at 12.30pm and will be led by none other than Tyrone footballer, Padraig Hampsey who was named man-of-the-match in this year's Ulster final.
Clubs from Belfast and beyond are encouraged to join in the final mile in their club colours on Sunday with the final destination of Casement Park so Gaels can help deliver the message that they want to see Casement Park redeveloped.
"Rossa are undertaking a solo relay from Croke Park to Casement Park as a major fundraiser for our club and two local charities, PIPS and the Children's Heartbeat Trust," explained O'Donovan Rossa club chairman, Liam McAuley.
"As a West Belfast GAA club, we are totally behind the 'Build Casement' campaign.
"At present, we find ourselves the only county in Ireland where you have no roof over your head when going to support the county team, so we are confident that a redeveloped Casement Park will help reverse the decline in numbers attending games and act as a boost to Gaelic Games in Belfast and Antrim."
This event is also being used to raise vital funds for O'Donovan Rossa GAC with part of the proceeds also going to the Children's Heartbeat Trust and the Public Initiative for Prevention of Suicide (PIPS) charities.
This is the first time a club from Antrim have undertaken such a venture and it is hoped to prove a huge success for all invested parties.
"All of us at PIPS would like to take this opportunity to both thank and congratulate O'Donovan Rossa GAC on their upcoming solo run from Croke Park to Casement Park," said Gerard O'Reilly, PIPS manager.
"We are delighted that the club has designated us as one of their chosen charities. PIPS Charity provides support to those vulnerable people who come to us for assistance in dealing with mental health issues. Recent figures have shown that the highest number of suicides occur in North and West Belfast. 
"Our aims are to help not only those who approach us in their time of need, but also families who find themselves living with the loss of a loved one. We receive no funding from the statutory bodies, so it is vital that such events as the Solo Run are taking place. The GAA are to be congratulated in its adaption of a mental health strategy which will help all of those who are involved with the many different aspects of GAA sport. We wish all of those taking part in the run our best wishes as your efforts are much appreciated."
Children's Heartbeat Trust are also delighted to have been chosen to benefit from this event.
"Children's Heartbeat Trust is delighted to be chosen as one of the benefiting charities for the O'Donovan Rossa GAC Great Solo Run," said fundraiser, Lynn Cowan.
"The event is an exciting and unique challenge for the club which brings with it, a wonderful opportunity to help raise funds for local children living with heart disease in Northern Ireland. We encourage everyone to get behind this event and make it a huge success for all involved.''
This event has been kindly backed by the Kingsbridge Private Hospital / 3FiveTwo Group.
For more information follow us on Twitter @Croke2Casement or to make a much needed donation visit: https://www.gofundme.com/SoloR...
Photos will be available to take at the beginning of the run at Croke Park on Saturday morning (7am) as Kilkenny All-Ireland winner, Shane Predergast gets the 'Great Rossa Solo Run' underway.
Photographers are also invited to capture the start of the final mile at the Devenish Complex on Sunday from 12.20pm, while there will be further photo and interview opportunities available at Casement Park from approximately 1pm on Sunday as the solo run reaches the finish line.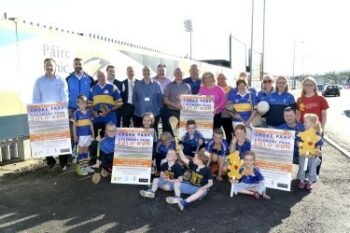 ---
Share This Story