Latest News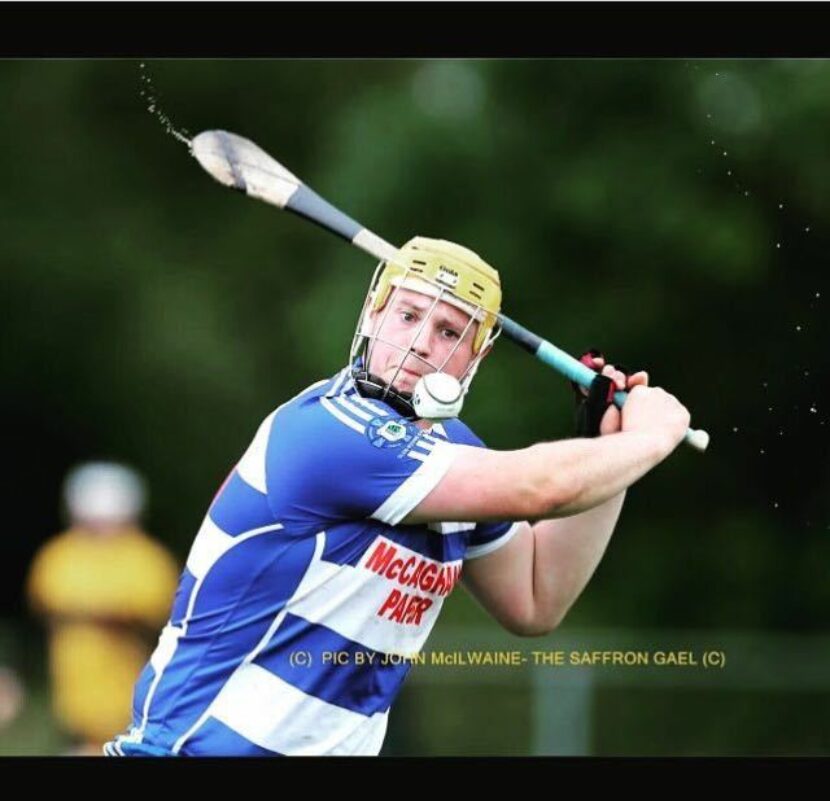 1 minute with Johnny McErlain
13th August 2017
Name: Johnny McErlain
Club: Glen Rovers Armoy
Position: Half Forward
Favourite Pitch played on: Thurles
If you could invite 3 people to dinner - Alive or dead. Who would you invite? Cossy Dallas to tell everyone how great he was, then Tam McGilligan and my oul boy for the entertainment!
Best Player you have played with: Shan 'Superstar' McGrath
Best Player you have played against: Simon McCrory
Best game you have been involved in: All Ireland Schools final 2015
Best game you have ever seen: Champions League Final 2005 between Liverpool and AC Milan.
Best trainer within the squad: Tommy Burns
Worst training drill: Quick Mile
Favourite Song: Hit the diff
Favourite Film: Any of the hangovers
Favourite Holiday Destination: Portrush
Best advice ever received: John McArthur has plenty of advice but you couldn't repeat most of it. "If it doesn't move, move it. And if it moves, hit it!"
Biggest influence on club career: Gerry Burns
Club Volunteer of note: Shane Devlin - Keeps the bar open!
Biggest Strength in your game: Long range frees
Which club would you like to see do well apart from your own: Naomh Padraig
Young Player within your club to look out for: John Og Darragh and Kelechi Agoha
Best thing about the GAA: Training weekends away in Letterkenny
In 10 years time your club will: Be just up by the chapel on the right hand side!
---
Share This Story