Latest News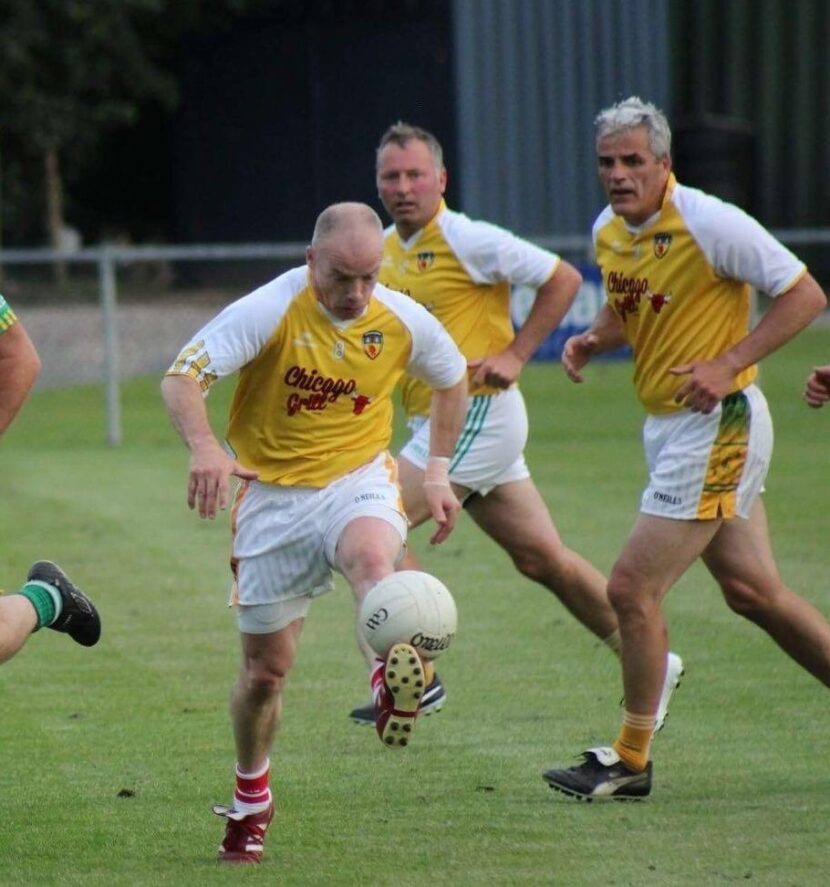 1 minute with Antrim Masters Senior Footballer Aidan Donnelly
7th April 2018
1 minute with Antrim Masters Senior Footballer 🏐⬇️🏐
Name: Aidan Donnelly 
Club: St Paul's
Favourite Position: Midfield/left half back.
Favourite Pitch: Casement. 
Best game you have been involved in: Beating favourites Killybegs in Ulster Club championship, in Donegal, in '96.
Best game you have ever seen: Live, last year's All Ire final - fast, tough, skilful, uncompromising stuff. 
Who has motivated you most in your football career: Couldn't pick one individual. 
Best advice ever received: To improve always be willing to take advice. 
Most important skill: Perhaps more an ability than a skill, but speed (trumps almost everything). 
Biggest Strength in your game: Utility - jack of several trades, master of none.
Advice for youngsters: Practice, practice, practice. 
Best thing about the GAA: Its cultural bonding of our great, unique national sports. 
Worst thing about the GAA: Its occasional parochial conservatism & hypocrisy.
---
Share This Story