Latest News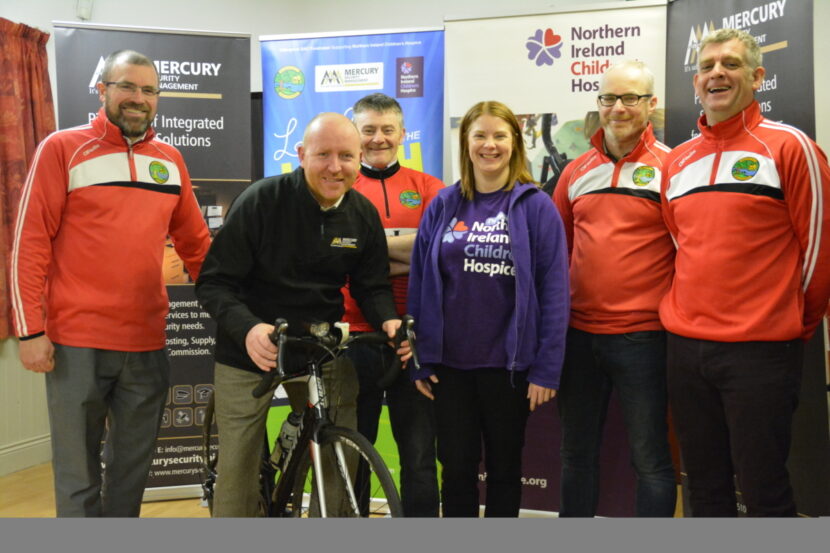 THE LOOPERS ARE BACK FOR THE 2017 ALDERGROVE CYCLING CHALLENGE
15th March 2017
THE LOOPERS ARE BACK FOR THE 
2017 ALDERGROVE CYCLING CHALLENGE 
Naomh Seamus, Aldergrove GAC, are delighted to announce the 2017 Aldergrove Cycling Challenge will take place on Saturday 13th May 2017. 
Once again sponsored by Mercury Security Management this is the second 'Loop of the Lough' event organised by the club and promises to be even bigger and better than before. The event will feature 3 cycling routes to suit all abilities. 
The main route is the 77 mile 'Loop of the Lough' for cyclists aged 16 and over. The route will start and finish at Naomh Seamus Club House, Glenavy Road, Crumlin and will stop in Ardboe for lunch. 
The second route is a 10k circuit around Crumlin. The 'Loop of Aldergrove' will take place between 10am and 12noon and is suitable for cyclists aged 14 and over. 
The final route is for the 'Little Loopers' and will take place between 12pm and 2pm around the playground to the rear of St Joseph's Primary School on the Glenavy road, Crumlin. 
All three routes are raising funds for the club and a donation will also be made to NI Children's Hospice, the club's chosen charity. 
Speaking at the launch of their event launch, spokesperson for Naomh Seamus, John Jones said; 
"Naomh Seamus have been successful on the field for over 50 years and it's very important to continue this growth within the parish. We are delighted to organise the 2017 Aldergrove cycling event to encourage people of all ages and fitness levels to get fit and active. 
"We would also like to take this opportunity to thank Mercury Security Management for once again being the primary sponsor of this event. Last year we were able to make a donation of £6,000 to the Children's Hospice through the 'Loop of the Lough' event and with the support of Mercury Security Management and the local community we hope to raise event more for the children's charity this year". 
Francis Cullen Director of Mercury Security Management said; 
"We are proud to once again be the main sponsors for this event and we wish NI Children's Hospice best wishes and good luck in their continued hard work and dedication to provide the best quality of life for their patients and their families in Hospice and in the community". 
Jenay Doyle, Community Fundraiser for NI Children's Hospice added; 
"We are delighted to again be involved with this fantastic fundraising event organised by Naomh Seamus, Aldergrove GAC and wish them every success as they work tirelessly to raise funds for the club and our charity. Each year NI Children's Hospice cares for approximately 300 life-limited children and their families. This is only possible because of the continued support we receive from the local community who support us so generously and enable us to provide the specialist care that our special families rely on." 
To register for this event or to find out more information please email acc@stjamesaldergrove.com 
---
Share This Story